Interviews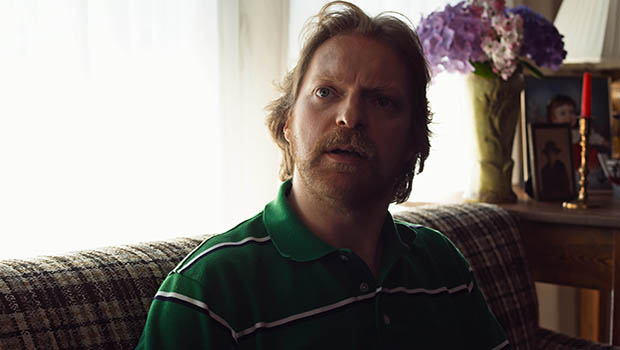 Published on April 12th, 2016 | by Biz Books
The Biz Interview: Alex Zahara
The multi-faceted Alex Zahara wore three hats on the set of Patterson's Wager – serving as co-producer, casting director, and actor.
How did he become involved with the film and bring this much influence and talent to the production? We spoke to him to find out.
________________________________
Can you start by telling us a little bit about you?
Well, I am a working actor, producer, director and human.  More accurately l am working on my humanity while being an actor, producer and director as well as teacher.  I also am a friend in my spare time!  I started off by doing sock puppet plays from behind the couch when I was three, or so says my Mother.  Then I graduated to being taken to plays and caught in the wonder of Fiddler On The Roof, when the lights went down and magically (in my future high school gymnasium) a little house appeared with a man on the rood playing a fiddle!!  Then I watched every movie I saw from the silent era forward and was doing impressions of Bogart, Cagney and W. C Fields when I was 4-6 years old.  I got hooked on telling stories and did all kinds of plays in school, then videos, then eventually graduated from that same high school and went onto UBC.  I got a BFA in Theatre from UBC in 1996 and did as many plays and student films as I could get into to learn more of the craft.  I have since worked in over 120 TV shows, films, MOWs and done many animated shows as well as voice overs for commercials on radio and TV.  I have also produced a few film projects and directed a few.  The one I am most proud to be a part of is, Patterson's Wager.
Can you tell us about your role in Patterson's Wager and how you became involved?
My good friend Corbin Saleken called me up one day and said, "Hey, I have this film I want to make."  The rest is history.  I immediately said yes to being a part of it, because everything Corbin does is incredibly good.  We have known each other for over 20 years and I have been fortunate enough to have been asked to be a part of some of his projects in the past.  Corbin sent me the script, I read it and loved it!  He asked me about playing a part and helping to cast it and I of course said yes!!  We then had chats about who we saw playing each part and we basically had the same or similar people in mind and set about asking those people if they would like to be involved.  They said yes!  My role as Co-Producer grew as well as the project grew, it was a big learning curve, let me tell you!  The crew was amazing and I worked into their vibe as the film went on and my acting part was over.  Cause if it ain't broke, don't fix it.  I play as a team member on and off camera and it worked great.
What did you do to get into character for this role?
To get into character for this role I borrowed the life experience that I saw in my father and grandfather.  I myself am not a father so I looked to the love and affection that my Dad and grandfather gave me and used that as my template.  Corbin gave me the chance to play a father and I will never forget that!  I experienced the joys and sorrows of parenthood in this role, that is something I will never be able to properly thank him for.  Plus I drew from other mentors in my life, my girlfriend's father who was a mining engineer for many years and my uncle.  There is a lot of family in this movie so I used my family and the emotional connections I am lucky and was lucky enough to have with them.
You were also involved as the Casting Director for this film. What can you share about that experience?
Luckily I have been able to work in the Vancouver community for the past 20-25 years and I have worked with a lot of people and know a great many quality actors that we have.  When it came down to casting, once I had read the script I just saw the people I know in the parts I had read and talked to Corbin about it and we got everyone we wanted!!!  Once everyone read the script they all said yes!!  So that was the majority of my job, the script did it!  We only really had to look for one character, Otter and we luckily found her in the wonderful Michelle Creber!! What a wonderful young actress she is.  All the major parts were played by incredibly talented actors like Garry Chalk, Anne Openshaw, Fred Ewanuick, Chelah Horsdal, Tom McBeath, Gillian Barber… in fact and all the supporting cast.  Honestly I thought everyone involved did a wonderful job.
Thinking back, what was the moment when you knew you wanted to be an actor?
I remember the moment I became an actor, it was in styles class with JB Brockington at UBC.  We were in scene study and everything gelled for the first time and I was gone and my character took over!  Every since then that is what I strive for!  I think I made the conscious choice to become a professional actor once I completed my training, it was so satisfying doing something I had trained so hard for! Prior to that I had always loved acting and being part of a good show, because the theatre, TV and movies had given me so much entertainment.
What books and authors have been influential to you throughout your creative journey so far?
My favorite author is Richard Bach, who has written many books.  Illusions: The Adventures of a Reluctant Messiah is one of my favorite of his books and of all time.  It is a book about being, being yourself, being human, just being.  Also I really loved Kirk Douglas' autobiography, The Ragman's Son.  It shared the hope I already had that if you worked hard you would find a measure of success.  I read it coming back from Europe on the plane, bought it in Heathrow and finished it on the flight.  I have re-read both of them a few times over the years.  I also really like Piers Anthony who writes amazing fantasy and sci-fi as well as my guilty pleasure of Clive Cussler novels.
What advice do you have for new actors entering the industry today?
My advice to actors entering the profession today is… and I am going to quote Peter O'Toole here, "Study!"  Study your future life's profession.  You must have a solid base of training in order to have a fulfilling career.  Enter a university, college or other credited training program and learn as much as you can.  It is easier and easier to "make" films these days but the quality of a lot of these films is questionable.  Just because you like movies and watch them does not make you a good filmmaker or actor.  You have to get experience.  Now you can gain that experience by making your own films of course and I encourage that, however make sure that there are people on the film that you can learn from.  Acting is a craft, take time to learn your craft and your will have a long career.
What do you like the most about being an actor in Vancouver?
What I like the most about being an actor in Vancouver is the variety of shows I have the opportunity to work on, as well as the people I have had the chance to work with!  I have worked with the cream of the crop of our Vancouver acting crowd, the excellent, dedicated professional crews, producers, directors, designers, office personal, everyone!  I have also been able to work with a lot of big names in our industry.  All in the beautiful setting of Vancouver.  Having a great life here with wonderful friends and lifestyle.  Kits pool in the summer, biking, snow boarding on the local mountains and the wonderful friends and support team I have in them.  Wow there is no one single thing!  They are all related.  Plus great professional agents that make my life easier too by doing such a good work!
What other projects are you involved with at the moment?
I am currently working on developing a web series with the same production team as our short film, Not Indian Enough, which I directed, which got into VIFF.  I have also just worked on a couple murder mystery MOWs and I hope to be back on Amazon's The Man In The High Castle.  I do a bit of commercial casting with Kirsten DeWolfe from time to time at GO Studios and I also teach at School Creative (GO Studios) and I find that very satisfying as well.  Giving back to the new actors coming up today and passing on the knowledge that was passed onto me and keeping the knowledge flowing between generations is important
Where can we find out more about you?
You can find out more about me at my website, AlexZahara.com.  There you will find all my demo reels for on camera and voice work, lots of photos and articles as well.  And just punch name into google and see what happens!
________________________________
Thanks to Alex Zahara for speaking with us!
Patterson's Wager will screen at the Vancity Theatre on April 17th as part of the Canadian Film Week series and on April 20th for Canadian Film Day.
Tickets are available through VIFF.org