Interviews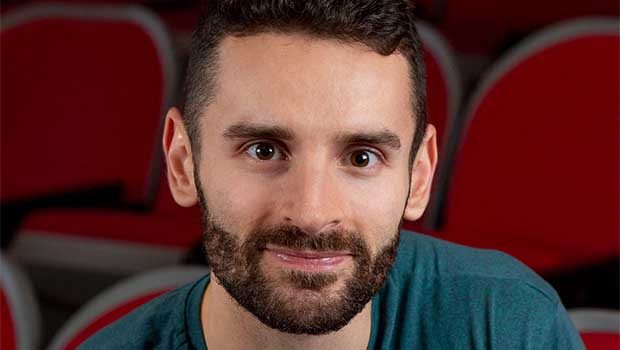 Published on February 22nd, 2020 | by Biz Books
Crazy8s2020: Director Spotlight
BizBooks.net is pleased to support Crazy8s2020.
In this interview, we talked to Brodi-Jo Scalise – director of "Itsy Bitsy Spider".
________________________________
Can you tell us about how the idea for your film came to be and what your creative process was like in making it come to life?
I've always had a fear of spiders since early childhood, and I thought using real tarantulas as a metaphorical device in a short film could be both fascinating & unnerving – after shooting I can confirm that those are both still equally true. I wanted to tell a personal relationship story through the lens of a psychological horror film, this stems from my love of genre films that begin from a place of authentic human feelings/emotion and then spiral into something unexpected.
What was the most memorable moment for you in the Crazy8s process?
There are many for me, ranging from being announced in the top 6 through to filming our final shot. It's a very intense process that has both highs & lows, yet the journey has always been wildly exciting & collaborative with your guiding light being the gala where you know your project will screen in front of over 1000 people. It's all for the audience!
What would your advice be for filmmakers considering Crazy8s?
Focus on telling your story in your own specific way, and stay faithful to that, that is your greatest asset as a director. And always stay humble and respectful to everyone along the way.
What books would be valuable for a filmmaker to have read before participating in Crazy8s?
I am a total nerd for any & all screenwriting books. Although not screenwriting-centric, a favourite of mine is Stephen King's On Writing. A classic read for any aspiring writer.
What other projects are you working on and where can we find out more about you?
In an effort to sustain this positive momentum I've felt being a part of this year's Crazy8s, I'm forging ahead with rewriting feature & short scripts I've had in my back pocket for too long. You can find me on Instagram at @brodijo 
________________________________
Thanks to Brodi-Jo Scalise for speaking with us!
You can check out all of the Crazy8s films tonight as part of the Crazy8s2020 gala.
For more information, please visit Crazy8s.film.