Events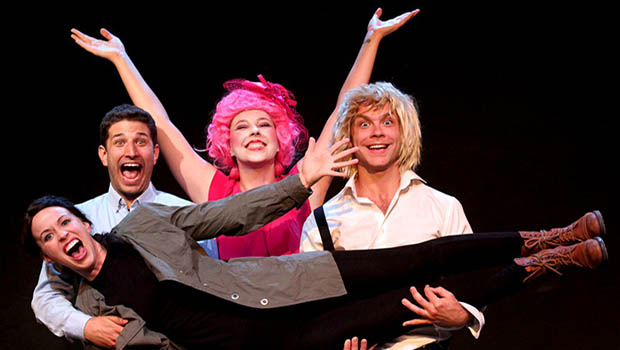 Published on September 23rd, 2016 | by Biz Books
"Catching Fire: The Musical" at Studio 1398
BizBooks.net is pleased to support the production of Catching Fire: The Musical, which is now on until October 1st.
The Details
District 13 presents Catching Fire: The Musical by Mark Vandenberg. In this hilarious pop culture parody sequel to last year's smash hit Hunger Games: The Musical, Katniss Everdeen continues to defy the Capitol, play with Peeta's heart and belt out songs in the style of Miley Cyrus and Ariana Grande.
Along with skewering the plot, character and themes from the original story, the musical is packed with upbeat mainstream pop songs with new creative lyrics. We have assembled almost the entire cast back for another go around.
Produced, Written & Directed by Mark Vandenberg.
Co-Produced by Frank Nickel.
Musical Direction by Rick Colhoun and Oker Chen.
Choreography by Rebecca Piplica and Andrea Loewen.
Production Design by Zac Shymka.
Stage Management by Julia Lank.
Featuring: Jennifer Pielak, Riley Qualtieri, Richard Meen, Morgan Churla, Matthew Simmons, Rebecca Piplica, Ryan Scramstad, Cecilia Rahoerason, Lisa Penz, Amy Dauer, Munish Sharma and Oker Chen.
Catching Fire: The Musical is now on at Studio 1398 (1398 Cartwright Street, Granville Island) until October 1st. Tickets are available through BrownPaperTickets.com.
---
---