Contests
Published on October 24th, 2019 | by Biz Books
Terminator: Dark Fate Movie Contest
BizBooks.net is offering the chance to attend the advance screening of Terminator: Dark Fate in Vancouver.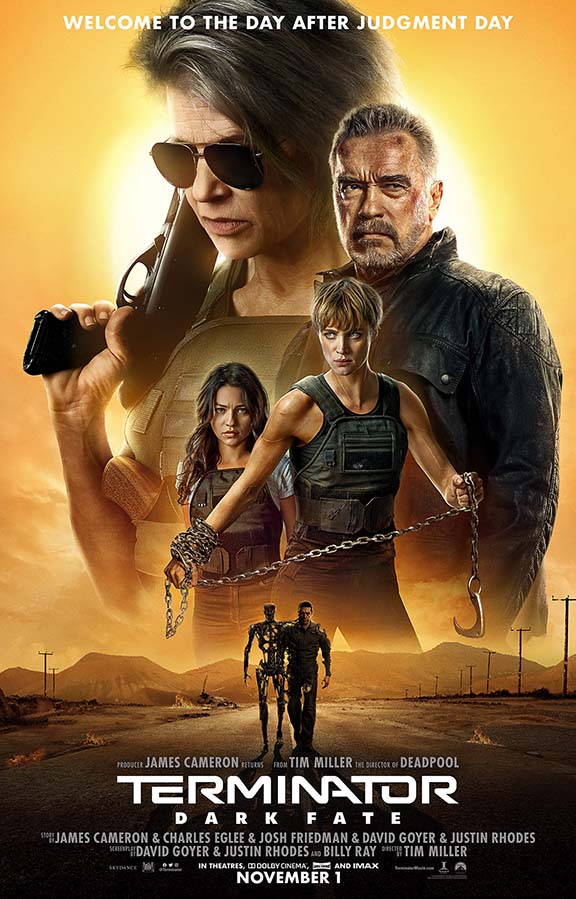 Film Details
More than two decades have passed since Sarah Connor prevented Judgment Day, changed the future, and re-wrote the fate of the human race. Dani Ramos (Natalia Reyes) is living a simple life in Mexico City with her brother (Diego Boneta) and father when a highly advanced and deadly new Terminator – a Rev-9 (Gabriel Luna) – travels back through time to hunt and kill her. Dani's survival depends on her joining forces with two warriors: Grace (Mackenzie Davis), an enhanced super-soldier from the future, and a battle-hardened Sarah Connor (Linda Hamilton). As the Rev-9 ruthlessly destroys everything and everyone in its path on the hunt for Dani, the three are led to a T-800 (Arnold Schwarzenegger) from Sarah's past that may be their last best hope.
In theatres November 1st.
Screening Details
Date: Wednesday, October 30th, 2019
Theatre: Scotiabank Theatre
Time: 7pm
How to Enter
Please send an e-mail to info@bizbooks.net and please include this information:
"Terminator: Dark Fate" Movie Contest in the subject line
Winners will be selected at random and contacted by e-mail.
---