Interviews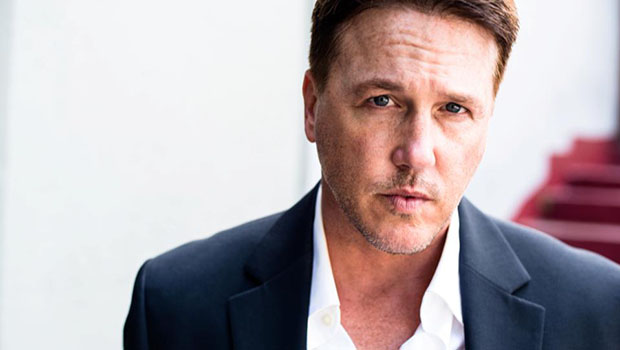 Published on July 23rd, 2015 | by Biz Books
The Biz Interview: Lochlyn Munro
Lochlyn Munro is one of Vancouver's most recognizable actors – getting his first lead role on CBC's Northwood in 1991 and continuing on with appearances in a wide range of film and TV projects, including Unforgiven, Charmed, Arrow, and The Outer Limits.
As he finds himself in another busy summer of acting, Lochlyn Munro took some time to talk about his career and his new partnership with New Image College.
________________
Why don't you start by telling us more about you and what projects you are involved with right now?
Well, let's just say that I am a very fortunate person who get's to make a living doing what I love: ENTERTAIN! The projects I have coming out in the next little bit are Badge Of Honor; which is a gritty crime drama starring Mena Suvari, Jesse Bradford, Martin Sheen and myself. I have a project for Lifetime Films called Driven Underground; which stars Kristy Swanson and myself, and I have the TV series Beauty and the Beast starting up its fourth season where I play the lead character's Uncle.
One of your new initiatives is a partnership with New Image College in their Elite Acting Conservatory Program. Who are some of the mentors that you've met in your career and what wisdom do you look forward to sharing with students?
Wow! I have been so lucky to work with many amazing and talented actors so far in my career. I have worked with the late/great John Candy in Wagons East, Leslie Nielsen in Camouflage, Dennis Hopper in The Keeper, Peter O'Toole in Global Heresy, Clint Eastwood, Morgan Freeman, Gene Hackman and Richard Harris in Unforgiven, Sir Anthony Hopkins in Go With Me, just to mention a few. This is why I am so excited to partner with New Image's Acting Conservatory Program. Throughout my career I have always been like a sponge for knowledge and insight when it comes to working with people I admire and who have that "creative spark" within them. I feel that with my wealth of experience and knowledge regarding what it takes to becoming a working actor, I can help lend that knowledge to the next generation of performers.
What was the moment that you knew you wanted to be an actor?
I think that moment hit me when I first saw the film, Midnight Express. The movie was amazing and when I couldn't stop talking about, I figured that maybe "I" could be the one who gets to tell these amazing stories.
You've been active in film and television roles filmed in Vancouver. What do you think it is about Vancouver that makes it an attractive location?
Well, other than the fact it is such a beautiful place to film, it also has world class crews. What New Image College and I want to achieve, is to prepare our actors to also become world class. We want the American film and television industry to know that Canadian actors are getting the training that prepares them to become leads on these American projects. I'm very excited to aid our already incredible faculty in achieving this goal.
Do you have a preference between acting for film and television?
No, I don't really think about if it's television OR film. The key is to whether or not you feel the character has dimension and if the story speaks to you. Trying to create character arcs whether they be for TV, film, or stage should all stem from the same place…making solid character choices.
What are a few of your most memorable experiences as an actor?
Boy, that is a tough question. I have been so fortunate to be part of a lot of amazing productions. I just finished shooting a project called, Go With Me, with Sir Anthony Hopkins. Working with him was a dream come true for me. An amazing person and an amazing actor. Of course, my first western was Unforgiven, and getting to work with Clint Eastwood, Morgan Freeman, Richard Harris and Gene Hackman was also an actor's dream.
What was your biggest career challenge and how did you overcome it?
The biggest career challenge for me is to remember that the only thing I can control is doing the best work I possibly can, all the time. Having a career in such a competitive business means that you have to work your "balls" off. I overcome these obstacles by being as prepared as I can for each role that I take on. This is the work ethic I plan to help instill in our student body at New Image. I want to help give them all the tools I can to prepare them for success as an actor in whatever medium they choose – film, TV, stage, etc.
From your standpoint, what is the current state of the Canadian film and television film industry and how can it be improved?
I think the state of the film industry in Canada is strong and vibrant. I still believe that we can create a stronger indigenous film community, though. We have the writers, directors, producers AND actors to compete with the worlds best storytellers.
What books and authors have been influential in your creative journey?
You know, I have read plenty of books on acting, and I can tell you that for the most part, they all reiterate pretty much the same thing – be in the moment. I would say that probably my favourite is Ivana Chubbuck's The Power Of The Actor. There are a lot of things in her book that I really relate to. I would highly recommend it.
Where can we find out more about you and keep up with your latest projects?
Well, I suppose one could always come over for dinner and rapid fire questions at me! Ha! You know, it's a pretty small world out there on the World Wide Web and people can pretty much perform due diligence to garner any type of info these days. I guess if you want a pretty accurate account of what I am up to business wise, I would recommend the old stand-by – IMDB.
________________
Our thanks to Lochlyn Munro for speaking with us!
For more information about New Image College and the Elite Acting Conservatory Program, please visit NewImage.ca.