Events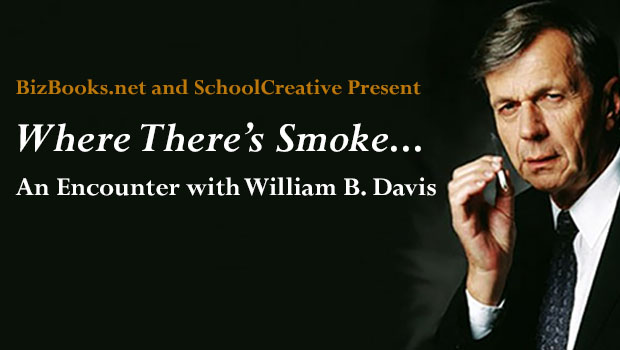 Published on November 25th, 2015 | by Biz Books
Where There's Smoke… A Look Back at Our Event with William B. Davis
On November 15th, BizBooks.net and SchoolCreative were pleased to welcome the one and only William B. Davis to SchoolCreative to SchoolCreative – Institute of the Arts in Vancouver for a lively discussion of his career, the highly-anticipated return of The X-Files, his book, and a Q&A with an eager audience.
Our sincere thanks to William B. Davis and his team for making this happen along with the excellent group of students, actors, and fans who joined us for a thought-provoking discussion.
For anyone who missed the event, here's a clip of the Cigarette Smoking Man himself reading an excerpt from his book, Where There's Smoke…
Watch for more industry events in the near future from BizBooks.net and SchoolCreative!