Interviews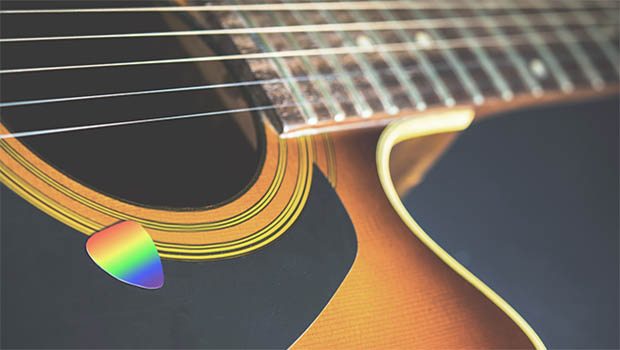 Published on April 2nd, 2018 | by Biz Books
2018 Storyhive Spotlight: Dominant Chord
BizBooks.net is pleased to showcase a few of the local creators for this round of the 2018 Storyhive Digital Shorts Edition.
In this interview, we talked to Jeremy Leroux about Dominant Chord.
________________________________
Can you start by telling us about you and your film?
I'm Jeremy Leroux, writer and creative lead for Dominant Chord. I'm a local actor and writer with my face on stage and screen professionally for the last 10 years. My previous short film script Vigilance placed in the top 6 and was pitched by Yellowheart Pictures for MPPIA at the Whistler Film Festival in 2016.
Dominant Chord is the story of Adam Charles, a closeted country star on the verge of being outed, forcing him to choose between his career and his long-time partner, Brian. It's a story that underscores the career sacrifices LGBTQ+ have been forced to make in order to climb the corporate ladder and fit into outdated industry standards.
Who else is involved in this project?

We have a stellar core team that includes Paul Griggs co-producer and our fantastic director Laura Adkin (The Ride Home, The Goodnight Kiss). Jane Avery has been heading up our social media effort with Kirsten Campbell assisting with marketing and copywriting.
What would making this film mean to you?
This film is important to me because 17 years ago, I walked away from a career making country music when I realized I couldn't be out and in country. Fast-forward and nothing significant has changed. The stigma for any openly gay country artist is strong, but this story is so much bigger than just a gay country singer. This story is relatable to anyone ever been denied opportunity because of who they are.
________________________________
________________________________
What film-related books or authors have been influential in your career so far?
For me, the books I've been reading have been mostly focused on screenwriting. Michelle Muldoon, a local writer and script editor introduced me to what I feel are the two most important screenwriting books I own. The Screenwriter's Bible and The Hollywood Standard. As far as other reading, I'm always consuming online articles on Indiewire, and nofilmschool – there's tons of information available if you look for it.
Where can we find out more about your film?

We're grateful for the opportunity that Telus Storyhive presents to filmmakers, by giving resources, support and a platform to tell many diverse stories. Representation is a vital step in making sure different voices are heard.
You can follow all the progress for our film on our social media channels.
Twitter @domchordfilm
Facebook @dominantchordfilm
Instagram @dominantchordfilm
________________________________
Thanks to Jeremy Leroux for speaking with us!
For more information about this project and the other Storyhive digital short entries, please visit Storyhive.com