Interviews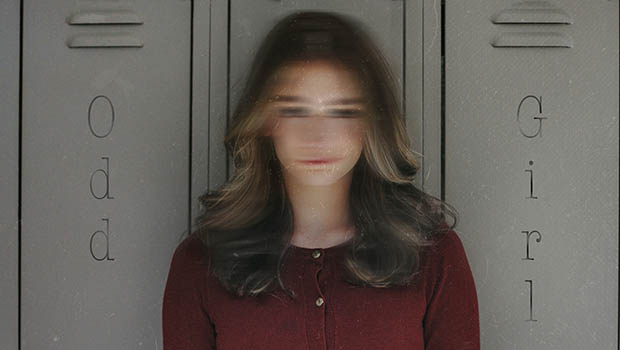 Published on April 2nd, 2018 | by Biz Books
2018 Storyhive Spotlight: Odd Girl
BizBooks.net is pleased to showcase a few of the local creators for this round of the 2018 Storyhive Digital Shorts Edition.
In this interview, we talked to Rami Kahlon about Odd Girl.
________________________________
Can you start by telling us about you and your film?
I'm a professional actress and published writer from Surrey, BC, that also holds a BA in Psychology and History from UBC. As a filmmaker, I got my start through the Summer Visions Film Institution in association with The Cinémathèque. As an actor, I have had lead and guest star roles for Walt Disney Pictures, MTV, and The CW. And, as a writer, my recent script Odd Girl placed as a semi-finalist in the internationally held "Eat Crow Horror Scriptwriting Competition."
Odd Girl is a thriller drama focusing on social exclusion in high school. It follows the journey of Dylan Lin, a popular student, who finds his perfect existence suddenly compromised by the unwelcome attentions of the lonely outcast, Belinda. But, Dylan quickly realizes that the repercussions of excluding others take on a whole new meaning when the one left out is not who, or what, they seem to be.
Who else is involved in this project?

The key members of our project include several outstanding individuals. Corey Woods and Ashley Chodat are the production designers. They have a plethora of experience working in independent film and theatre, both nationally and internationally, and are taking the skills they have acquired locally and abroad into this project. Pooja Patel has signed on as the costume designer. As the head costumer for Rendering Glint Films, she has worked on web-series', short films, and in fashion shows, and has a keen eye for aesthetics. Eleanor Jane will be one of our key cast members, playing the stoic mother of the "odd girl." Our film also focuses on parental control, and Eleanor is an exemplary actress that can bring out the nuances of a toxic mother-daughter relationship.
Furthermore, Farhad Ghaderi will be our cinematographer. Farhad, who recently received a nomination for a Canadian Society of Cinematographers Award, is the perfect choice to capture the moody and suspenseful tone of Odd Girl.
What would making this film mean to you?
This film would allow me to put forward concepts of social exclusion in a creative manner, as well as promoting ethnic diversity and contributing to local content. We are highlighting not only the aftereffects of willfully ignoring others but also the consequences of wanting to be accepted, and the lengths that some will go to get that social acceptance. I believe the extremes of social exclusion are focused on in general media, but never the subtleties in between that. Also, we are showcasing the incredible city of Surrey, where I grew up. What many people don't know is that the city has a devoted arts culture, and we want to contribute to that appreciation for the arts. We also want to show that Surrey is full of complicated and relatable people who have a story to tell. In addition, most of our cast and half of our crew consist of ethnically diverse individuals. Our lead character, Dylan Lin, is an LGBTQ Asian-Canadian. I look forward to adding to the normalization of the appearance of diverse individuals in stories on screen and behind the scenes.
________________________________
________________________________
What film-related books or authors have been influential in your career so far?
In school, I was introduced to Save the Cat by Blake Snyder for screenwriting. I had been writing since I was a teen, having been published for my short stories and poetry, but it wasn't until I got the opportunity to write a screenplay for class that I developed a solid understanding of how to write for the screen.
When it comes to Odd Girl specifically, our production designer, Ashley Chodat introduced me to relatable work. Shirley Jackson, a gothic writer who is best-known for The Lottery and The Haunting of Hill House for example. Her work actually inspired Stephen King to write, while he was working as a high school janitor. Carrie was also a large influence, both the book and Brian de Palma's film, as well as Sofia Coppola's directorial debut of The Virgin Suicides. The unique tone of the film, mixed with issues about loneliness and parental control, and the hazy, dreamlike atmosphere, was all very captivating.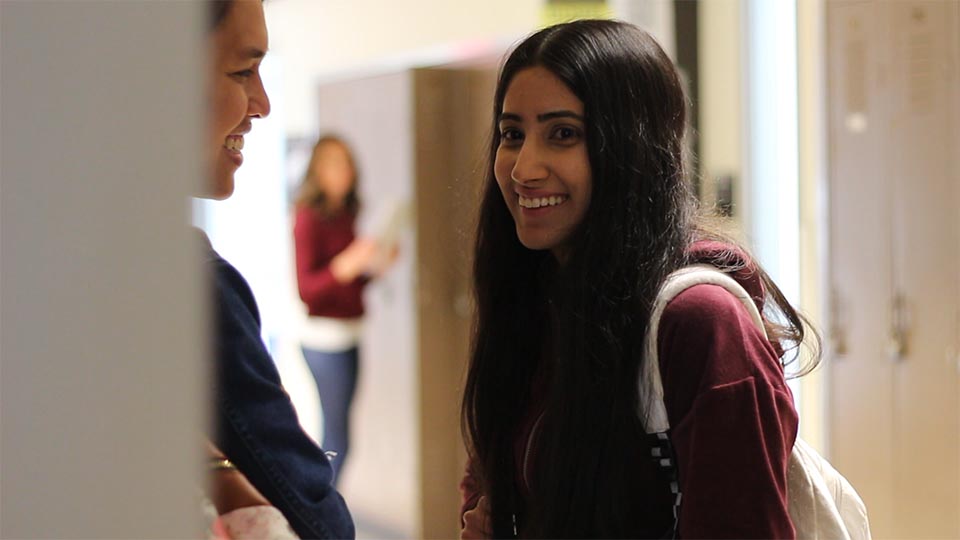 Where can we find out more about your film?

As of right now, our official Facebook page is the place to get regular updates on the project. There you can find in-depth bios on the amazing team behind Odd Girl, information on production, as well as funny behind-the-scenes shenanigans. We've also recently been featured on Filmlocal.com and Surrey604, online publications, so please do check out those articles as well to get acquainted with the project. In addition, the official film pitch and project details should be available on Telus Storyhive website once voting for funding opens on April 3rd. Feel free to ask my team or I through the Facebook page any questions about the film and we are more than happy to get back to you!
Facebook Page: @OddGirlFilm
________________________________
Thanks to Rami Kahlon for speaking with us!
For more information about this project and the other Storyhive digital short entries, please visit Storyhive.com