Interviews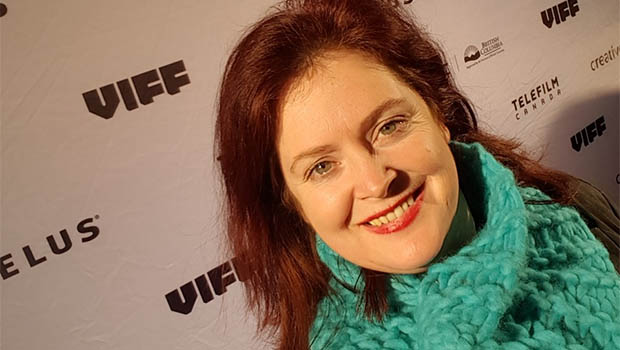 Published on April 2nd, 2018 | by Biz Books
2018 Storyhive Spotlight: The Mo7el
BizBooks.net is pleased to showcase a few of the local creators for this round of the 2018 Storyhive Digital Shorts Edition.
In this interview, we talked to Lori Watt about The Mo7el.
________________________________
Can you start by telling us about you and your film?
Happily! Style Dayne and I have been creative partners on a number of projects.  We met at a Larry Moss workshop years ago and have been fast friends ever since.
Style originally came up with the idea for The Mo7el about 5 years ago, which we submitted to Crazy 8s and were shortlisted to pitch in person but didn't make the final cut on that one. We are thrilled that we have another opportunity to get this film made.
The Storyline: When Kyle inherits an old family motel he's faced with a choice. To keep it or sell it. After a problematic and chaotic start to this new venture he decides to sell. In doing so, residents of the motel start uprising and casing problems for Kyle. Each one brings a new set of problems and challenges to Kyle, and each of those are represented by one of the 7 deadly sins.
Some influences for this psychological thriller are Wes Anderson, The Shining, and Steam Punk Glam – which we are planning to dress our 7 deadly sins characters in.
Who else is involved in this project?
We have the lovely and talented Brittney Wilson as one of our producers.  She brings a lot of skill and ability to this role and we're thrilled to have her on board.  We also have a DOP from Toronto attached but will be announcing who that is on April 4th – so your readers will just have to check our Storyhive page for updates.  There are a couple of others that will be announced as well over the voting period. Stay tuned!
What would making this film mean to you?
It would be wonderful to get this film made. Style is currently writing the feature based on this short and getting this made would be excellent opportunity for us to get some exposure and buzz around the feature as well.
________________________________
________________________________
What film-related books or authors have been influential in your career so far?
Favourite authors are Anne Rice, Stephen King, Andrew Davidson, Julia Cameron, and Paolo Coelho. I really love Making the Magic Happen: The Art and Craft of Film Directing by Peter Marshall. The Producer's Workbook put out by Women in Film also has many useful tools for independent film producers.
Where can we find out more about your film?

You can find us on Facebook @themo7el
Instagram @themo7el
Pinterest @themo7el
IMDB:  http://www.imdb.com/title/tt8155720/
________________________________
Thanks to Lori Watt for speaking with us!
For more information about this project and the other Storyhive digital short entries, please visit Storyhive.com