Interviews
Published on April 2nd, 2018 | by Biz Books
2018 Storyhive Spotlight: The Real Ghosts of Pac-man
BizBooks.net is pleased to showcase a few of the local creators for this round of the 2018 Storyhive Digital Shorts Edition.
In this interview, we talked to Jonathan Holeton about The Real Ghosts of Pac-man.
________________________________
Can you start by telling us about you and your film?
Our short film is called The Real Ghosts of Pac-man, where it's 38 years later and Pac-man is now a married man with a child. His wife and child are celebrating Pac's 38 years of Pellet sobriety. But something disturbs that and all hell breaks loose.
I'm Jonathan Holeton, a Filmmaker/artist with dual diagnosis, which is where you have a mental illness (bipolar in my case) and recovering from addiction. I've dealt with my mental illness and addiction problem by staying busy always learning and creating productions through YouTube, it's called Creativity Therapy. If anyone reading this struggles too, try it out it might help. I've made lots of friends through YouTube and they've been great support as well as my family. Actually, I met Craig Sephton through YouTube and our mutual friend Nathania Bernabe. Craig and I decided to collaborate on a video together and I came up with a live action Pac-man video where he's a recovered Pellet addict. Craig came up with the awesome script and we were lucky to get it accepted on Telus Storyhive to hopefully get it funded.
Like in the Pac-man story, I've been able to stay sober because my family and friends have been very supportive. With this short film, I want to show that you can recover if you have good support, if you don't have that support and your family is just as unhealthy you need to get away from them. I was taught by my Group therapists to stay away from slippery people, places and things… stay away from your triggers that influence you to be unhealthy.
Who else is involved in this project?
Craig Septhon is the writer, also my friend Eric Spoeth agreed to be the D.O.P, Andrea Clark is the Production Designer, Danielle Krevenky will be playing Mrs. Pac-man, as well as her Daughter as their Pac child and Cory Christianson will be playing Pac-man. We're still adding a few more team members such as P.As, but also in need of finding a Producer from Japan, please contact me if you are from Japan or know someone from Japan and want to Co-Produce. I emailed Bandai Namco and they released the IP for all their '80s games such as Pac-man, where we are allowed to use their IP in our productions, but we need to have a Co-Producer from Japan as well.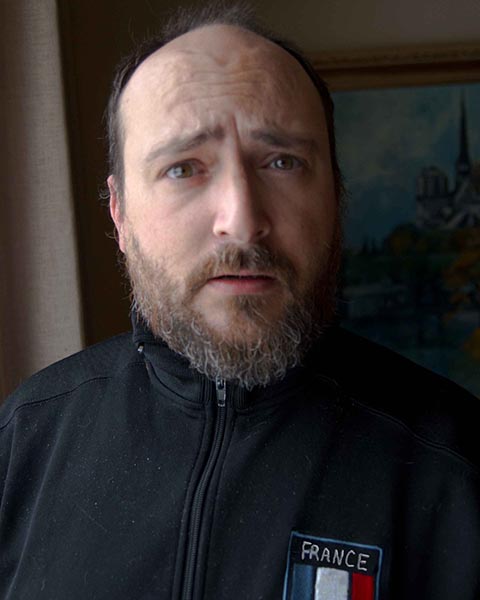 What would making this film mean to you?
Making this short film would be the highest budget I've worked with so far, it would improve me as a Director/Producer by getting to work with an amazing group of talented artists. A Pac-man Live action film might seem just fun and silly, but it's about the topic of addiction I've been through and going through. This short is a precursor to my first Feature film, PotHoles which is about my time with my best friend Gina who recently passed away, it's a buddy buddy film a la Cheech and Chong, but shows that with support and staying busy learning your passions, you can recover from your addictions and that those crazy wild times you had doing unhealthy things can turn into stories, others… can learn from, hopefully.
________________________________
________________________________
What film-related books or authors have been influential in your career so far?
The books I've been reading are Creativity INC by Ed Catmull, On Writing by Stephen King, Save the Cat! by Blake Snyder. I've been collecting Filmmaking and writing resources on my site here. Learning from Film Courage, Michael Hauge, James Hart and Andrew Stanton, among many more.
Where can we find out more about your film?

You can follow our Facebook Page if you like here to stay updated.
This is The Real Ghosts of Pac-man's Twitter.
My film production website is MindWaveStudios.com
________________________________
Thanks to Jonathan Holeton for speaking with us!
For more information about this project and the other Storyhive digital short entries, please visit Storyhive.com