Interviews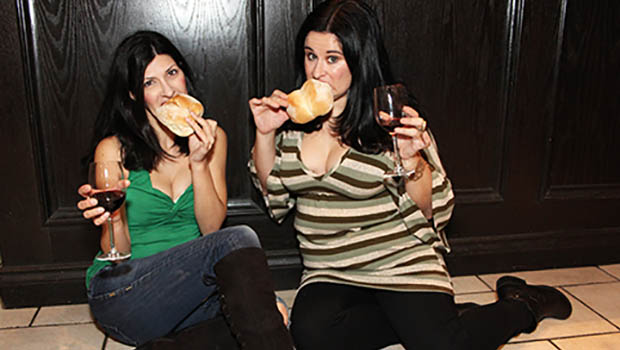 Published on April 2nd, 2018 | by Biz Books
2018 Storyhive Spotlight: Tia Maria's Cafe
BizBooks.net is pleased to showcase a few of the local creators for this round of the 2018 Storyhive Digital Shorts Edition.
In this interview, we talked to Maria J. Cruz about Tia Maria's Cafe.
________________________________
Can you start by telling us about you and your film?
I have pursued a career in the performing arts for some time: acting and directing for theatre. (Theatre degree, UBC) Recently, I have been writing a lot of my own work, and this will be another writing project for me and my co-creator. I believe in exploring and promoting diversity and gender equality, and often mine my Portuguese-Canadian background for that. Having been an actor in film and television since the late 90s, in both Vancouver and Toronto, riding those ups and downs, has led me to the here and now – producing, writing and co-starring in collaborative ventures. I will also be taking on producing duties for this film, as I have on another short. I would love to direct some day – but my first love has been, and always will be acting.
Tia Maria's Cafe tells the inter-generational story of a Portuguese-Canadian family whose matriarchs run a typical Portuguese Cafe: great espresso, European Football on screen 24-7, and all the neighbourhood gossip your Tia Maria (Auntie Maria) can take!
It's Kim's Convenience for the Portuguese Community!
Who else is involved in this project?
Fellow writer and actor Sandra Medeiros, who I created Portuguese Buns Productions with. She runs her own theatre company – Naked Goddess Productions –  and together we will adapt our play into a short film. We also have seasoned Portuguese stage and film actor Paulo Ribeiro on board, our DOP Laurel K. Brown runs the very successful independent film festival that just celebrated its 5th season – Cinema Spectacular. Our Director, Selena Lohan is an award winning screen writer who has produced and directed her own sketch comedy shorts and a web series. The rest of our team have been around the block quite a few times.
What would making this film mean to you?
Tia Maria's Cafe will use source material from Portugese Buns Productions' hit play, Festa!, produced for the 2016 Vancouver International Fringe Festival. With the digital short format, we will be recreating a typical day in the life of this family – love, laughter, and food! This culturally specific story has an already proven appeal via theatre reviews, and now we want to bring it to an even wider audience. We want to give the Portuguese-Canadian community, notoriously under represented in mainstream media a spotlight!
When you grow up, what gets passed on, and what gets passed over?
________________________________
________________________________
What film-related books or authors have been influential in your career so far?
Not so much film books as the autobiographies of amazing women in comedy who have paved the way for their own stories in the industry – Tina Fey's Bossypants; Amy Poehler's Yes Please and Mindy Kaling's Why Not Me?
Where can we find out more about your film?

Like our Facebook page @portuguesebuns
Follow our Twitter account @PortugueseBuns
Or on Instagram: @portuguese_buns_productions
We couldn't do all of that without our amazing Social Media Strategist Lauren Donnelly
________________________________
Thanks to Maria J. Cruz for speaking with us!
For more information about this project and the other Storyhive digital short entries, please visit Storyhive.com