Contests
Published on January 11th, 2016 | by Biz Books
Anomalisa Movie Contest
BizBooks.net is offering the chance to attend the advance screening of Anomalisa in Vancouver.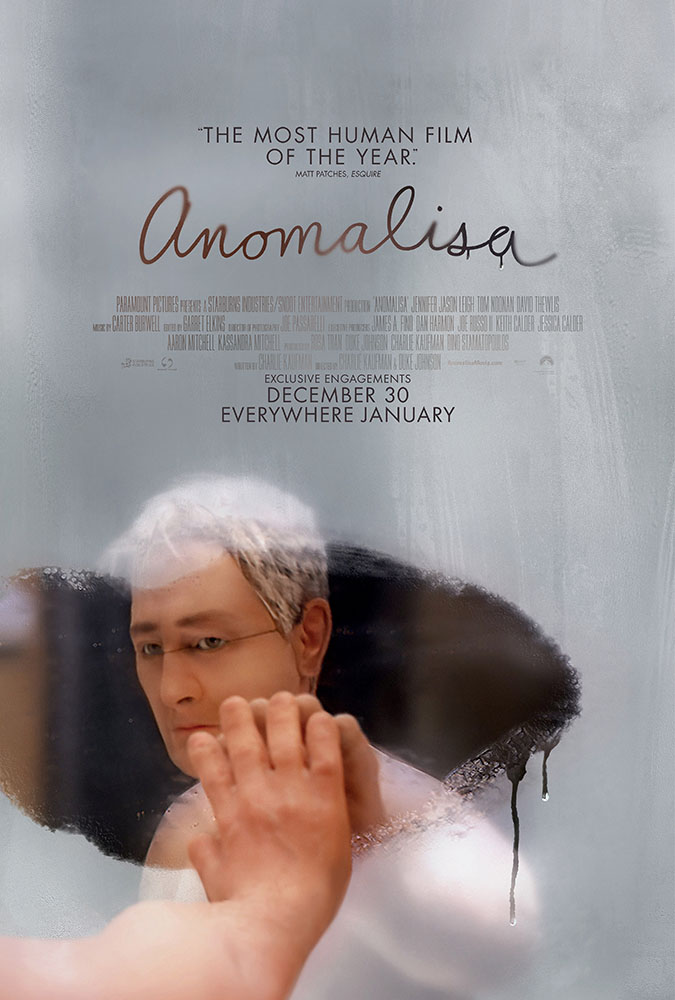 Film Details
Michael Stone, husband, father and respected author of "How May I Help You Help Them?" is a man crippled by the mundanity of his life. On a business trip to Cincinnati, where he's scheduled to speak at a convention of customer service professionals, he checks into the Fregoli Hotel. There, he is amazed to discover a possible escape from his desperation in the form of an unassuming Akron baked goods sales rep, Lisa, who may or may not be the love of his life. A beautifully tender and absurdly humorous dreamscape, from the brilliant minds of Charlie Kaufman (Synecdoche, New York) and Duke Johnson (Community episode, "Abed's Uncontrollable Christmas"), this stop-motion animation wonder features the vocal cast of Jennifer Jason Leigh, Tom Noonan and David Thewlis and a stirring strings-based score by Carter Burwell.  The darkly comedic and surreal stop-motion journey of a man's long night of the soul, Anomalisa confirms Charlie Kaufman's place amongst the most important of American filmmakers, and announces Duke Johnson as a major creative force.
In select theatres January 15th, 2016.
Screening Details
Date: Thursday, January 14th, 2015
Theatre: Fifth Avenue Cinemas
*you must be 19 years of age or older for admittance to this theatre
Time: 7pm
How to Enter
Please send an e-mail to info@bizbooks.net and please include this information:
"Anomalisa Movie Contest" in the subject line
Winners will be selected at random and will be contacted by e-mail.
---