Contests
Published on August 10th, 2016 | by Biz Books
Ben-Hur Movie Contest
BizBooks.net is offering the chance to attend the advance screening in 3D of Ben-Hur in Vancouver.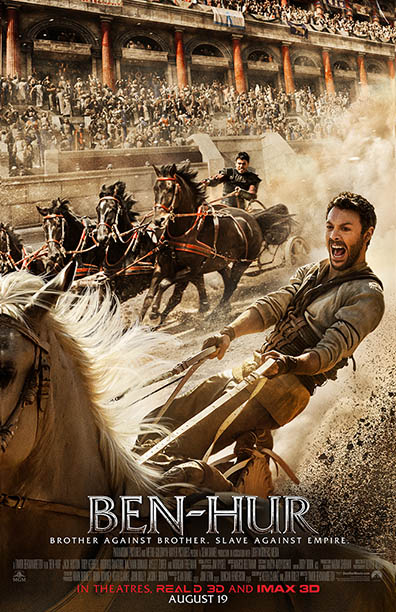 Film Details
Ben-Hur is the epic story of Judah Ben-Hur (Jack Huston), a prince falsely accused of treason by his adopted brother Messala (Toby Kebbell), an officer in the Roman army.  Stripped of his title, separated from his family and the woman he loves (Nazanin Boniadi), Judah is forced into slavery.  After years at sea, Judah returns to his homeland to seek revenge, but finds redemption.  Based on Lew Wallace's timeless novel, Ben-Hur: A Tale of the Christ.  Also starring Morgan Freeman and Rodrigo Santoro.
In theatres August 19th, 2016.
Screening Details
Date: Wednesday, August 17th, 2016
Theatre: Scotiabank Theatre
Time: 7pm
How to Enter
Please send an e-mail to info@bizbooks.net and please include this information:
"Ben-Hur" Movie Contest in the subject line
Winners will be selected at random and will be contacted by e-mail.
---