Interviews
Published on November 21st, 2017 | by Biz Books
The Biz Interview: Justine Pimlott
Offering a candid look at the aftermath of an abusive relationship through the participation of both parties, A Better Man is a bold new documentary feature from the National Film Board of Canada, Intervention Productions and directors Attiya Khan and Lawrence Jackman. 
Just ahead of its screening at Reel Causes in Vancouver on November 23rd, we spoke with Justine Pimlott, the NFB Co-Producer on the film to find out more.
________________________________
Can you start by telling us a little bit more about you and the film? 
My name is Justine Pimlott and I am the NFB Co-Producer on the film. I have been working in the film industry for over 20 years with a very specific focus on bringing stories that are often marginalized into the mainstream. In terms of describing the film I'm going to quote from the synopsis here; "On a hot summer night 22 years ago, 18-year-old Attiya Khan ran through the streets, frightened for her life. She was fleeing her ex-boyfriend Steve, who'd been abusing her on a daily basis. Now, all these years later, Attiya has asked Steve to meet. She wants to know how he remembers their relationship and if he is willing to take responsibility for his violent actions. This emotionally raw first meeting, filmed by Attiya with Steve's consent, is the starting point for A Better Man. The rough footage also marks a new beginning in Attiya's own recovery process—as well as an important starting point for Steve. For the first time ever, he speaks of the abuse and cracks opens the door to dealing with the past. "
What was your most important goal in making this film?
As the NFB Producer my goal was to support bringing an incredibly powerful and important story to the screen and in doing so adding a key voice to the national and global conversation that is happening about violence against women. We are now seeing that the film is having great impact – both at festivals and at the incredible number of community screenings. And we hope that these screenings and conversations will help to bring about change by empowering audience members to play new roles in challenging domestic violence.
What's the most rewarding element of being a documentary  producer?
Our work is such a privilege and we are lucky to be storytellers. To be able to work with a Director from the inception of a project and to then embark on a creative collaboration together is incredibly rewarding. In the case of long form feature docs you live with the project for such a long time and you are there through all of the phases and constantly working through the creative explorations, which is incredibly stimulating. Of course there are challenges too, but even working through those challenges has rewards. And then there is the amazing feeling when finally you launch the film and show it to an audience for the first time and they embrace it.
In the case of A Better Man I also worked with Co-Producer Christine Kleckner from Intervention Productions and it was Christine who approached the NFB with the project and invited me into the collaboration. It was incredibly rewarding to work with Christine and the team and for them to put their trust in me.
________________________________
"Find a project that you are passionate about. You will be living with the story for a long time so make sure it is something that you care deeply about and a story you need to tell."
________________________________
Who are a few of the Canadian filmmakers and films that you appreciate the most?
There is such a rich collective of filmmakers in this country that it makes it hard to single out just a few. But if I think of those filmmakers who are pioneers and on whose shoulders we stand in terms of them either being the first to tell certain ground breaking stories, or the way they pushed the creative form, then certainly indigenous filmmaker Alanis Obamsawin is key for me. Alanis is celebrating the release of her 50th film this year! Also key for me is pioneer filmmaker Cynthia Scott who broke form with one of the first docu-fiction hybrid films The Company of Strangers. Incidentally they are both pioneering NFB filmmakers.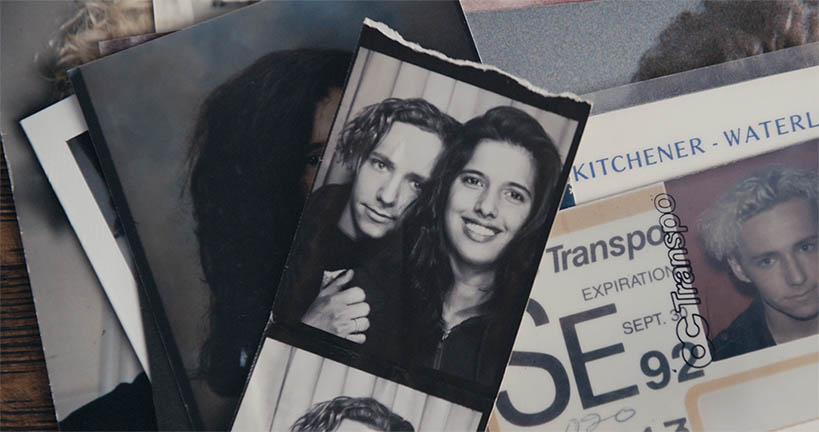 What advice do you have for aspiring documentary filmmakers?
Find a project that you are passionate about. You will be living with the story for a long time so make sure it is something that you care deeply about and a story you need to tell.
What film-related books and authors have been influential in your creative journey?
Throughout my career I have prioritized bringing marginalized voices to the screen, so early key books on cinema for me were those looking at issues of representation. Books that jump out are Molly Haskel's From Reverance to Rape – although quite dated now in terms of the discourse, it was one of the first feminist film books to look at the depictions of women. Vito Russo's The Celluloid Closet was groundbreaking in its deconstruction and critique of early representations of LGBTQ people in cinema. Reel to Real: Race, Sex and Class at the Movies by Bell Hooks is an important work for me. And there are several books on the filmmaking process that have inspired me including In the Blink of An Eye by Walter Murch, an incredible book about the art of editing.
Where can people find out more about you and your film? 
The film is currently travelling both the Canadian and international film festival circuits. And there are numerous community screenings that are happening. You can find out more about the film at nfb.ca & abettermanfilm.com. and find the listings of the screenings that are happening near you.
________________________________
Thanks to Justine Pimlott for speaking with us!
You can see A Better Man at Reel Causes on November 23rd at 7PM at the Djavad Mowafaghian Theatre at the Goldcorp Centre for the Arts (149 W. Hastings St.). Tickets are available through ReelCauses.org.