Interviews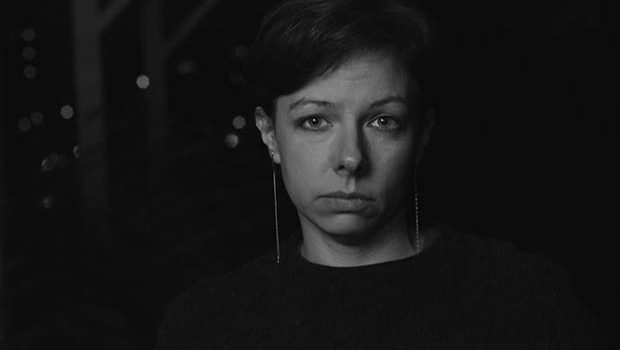 Published on February 14th, 2018 | by Biz Books
The Biz Interview: Lesli Brownlee
As a tribute to the late, great Sam Shepard, Lesli Brownlee made it her personal mission to bring a production of Fool for Love to Vancouver.
Through her own group, ABB Collective, that goal has become a reality as Fool for Love – starring Lesli Brownlee, Alex Rose, Duncan Fraser, and Mike Gill and directed by Jamie King – opens today at The Shop Theatre for an exclusive 10-day run.
The setup: In a seedy motel on the edge of the Mojave desert, two transient lovers unearth secrets of their disturbing past. Reality and dreams collide in this explosive masterpiece, as Eddie and May fight for a love that they can't live with, or without.
Lesli Brownlee took some time away from her very busy acting and producing schedule to talk to us about all things Fool for Love.
________________________________
Can you start by telling us about your involvement with Fool for Love?
I'm one of the producers and I'm playing May.
What drew you to be a part of this production?
When Sam Shepard died, I felt the need to do something to express this feeling of loss. I booked some space, applied for the rights to Fool for Love, and started emailing people to see who was interested. ABB Collective was created.
What draws me to this specific play is how emotionally honest the characters are. I mean usually, it's all about the subtext. You hardly ever get to say what you mean. There are no higher stakes than being emotionally honest.
Can you share some of your creative process in preparing for your role – from the initial planning all the way to opening night?
This one has been a pretty wild ride.
I love to get things right. So,when I started prepping for Fool for Love, I started to read everything Shepard had ever wrote and everything everyone else had ever wrote about Shepard and was working so hard to get May right. Finally, I read something somewhere where somebody said that the thing about May and Eddie is that you can't get them right. Which pulled the rug out from under me and was probably the best thing that could have happened. I had to let go of all my thoughts, and ideas, and plans, and readings, aka my security blanket.
Luckily, I recently took a class with Christiane Hirt who has this saying that you gotta "let the scene do you". That concept was the key to cracking open Fool for Love. I don't think I would have found the joy in doing a Shepard play without it. Now my preparation mainly consists of filling myself up with all that it means be in love and making sure I have the important moves down, the fight choreography for example, but other than that I just try and go out there play it for real.
I feel like I f***ed up a lot which is hard, but I think that it's necessary if you want to be true to the spirit of Shepard. Like the other day in rehearsals, I fell out of my chair, I was humiliated but, you know, it can be humiliating to be in love so it was perfect. I found a ton of new stuff. Jamie King (the director) has been great. She's allowed a ton of space for play. She'll let us riff on stuff until we find something.
What should audiences expect from this show?
A painfully accurate expression of what it's like to be in love. Theatre Wire had this meme on their Instagram the other day from a show that said that theatre is basically a bunch of people sitting around laughing about how f***ed up it is to be human. That's our show.
________________________________
"Self-pity is boring and nothing is guaranteed."
________________________________
What are the three most important ingredients for a successful stage production?
Every show is different. I think for this one, it's head, heart, and balls. And by balls, I mean the willingness to take risks.
---
---
What is the most important lesson you have learned so far in your career?
Self-pity is boring and nothing is guaranteed.
Are there any books or authors that have been influential to you so far in your creative journey?
There are so many! As an actor, I'd say my top five are Anne Bogart's A Director Prepares, Uta Hagen's A Challenge for the Actor, Robert McKee's Story and Audition by Michael Shurtleff and a first year Art History text book.
What other projects do you have coming up and where can people find out more about you online?
Next up I'm playing Anya in The Cherry Orchard with The Smoking Gun Collective at JAC. You can find me at LesliBrownlee.com.
________________________________
Thanks to Lesli Brownlee for speaking with us!
Fool for Love is on now until February 24th at The Shop Theatre at 8PM with 2PM matinee performances on February 17th and 24th. Tickets are $25 and are available through TheatreWire.com.