Interviews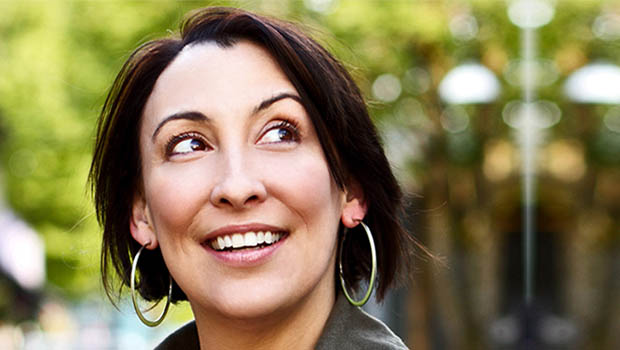 Published on May 19th, 2016 | by Biz Books
The Biz Interview: Nicole "Coco" Roberge
Nicole "Coco" Roberge has followed her creative calling from Vancouver to Victoria to New York and back again. A faithful supporter and contributor to Vancouver's artistic community, she teaches drama in high school to the future stars of tomorrow and brings theatre productions to life as the Artistic Director at SHIFT Theatre.
With the ninth edition of the 1-Act Festival set to open on May 26th, we spoke to Nicole "Coco" Roberge about what to expect from the festival as well as her own personal viewpoints on the theatre community.
________________________________
Can you start by telling us a little bit about you and SHIFT Theatre?
Sure! I grew up just east of Vancouver and went to school in the most westerly French community in Canada: tiny Maillardville. After extended stays in Victoria and in NYC, I now live in East Van with my boyfriend Desmond and our rescue cat Jason. I've been lucky to build a diverse career, but currently I am a high school drama teacher by day and SHIFT's Artistic Director the rest of the time! SHIFT was founded in 2008 by some passionate former students. Life circled back in awesome irony when the opportunity to steer the ship myself came up in early 2015. SHIFT works project to project as an ad-hoc collective committed to honest, resonant live performance, accessible platforms for activating new works, and a workshop series that brings audiences and artists closer together. This is a good time to thank our creative Board of Directors, and founding A.D. Nick Sartore.
---
---
The 1-Act Festival is arriving on May 26th. How did the festival get started and who is involved this year?
This is the 9th annual festival and I am thrilled about its scope! In our new digs at the Firehall Arts Centre, we've re-imagined and re-invigorated this signature event. Through an open submission process, the Festival Jury sifted through 20 applications and a strong theme emerged: empowered women and empowering words. As a feminist and educator, I am thrilled to re-frame this year's festival as female-focused and community-linked; we've got a giving campaign benefitting the Downtown Eastside Women's Centre (DEWC) and we've partnered with some like-minded organizations like Karma Teachers yoga studio. The four firecracker playwright/performers involved are Stephanie Izsak, Mily Mumford, Keara Barnes and Bailey Soleil Creed. We've curated musical guests for pre AND post-shows; we're offering a Festival Workshop in energizing Ecstatic Yoga and I'm running our first Festival Reading featuring two brand new plays set in the Downtown Eastside, featuring under-represented women. Donna Spencer, A.D. at the Firehall, has been supportive and encouraging; Festival Production Manager/Coordinator Anthony Liam Kearns is a dream to work with, and our neighbourhood partners have stepped up with door prizes to celebrate anyone who donates to DEWC at any one of our shows. Producing this festival is A LOT of work, and involves turning multiple wheels simultaneously, but it's shaping up well and I can hardly wait to open.
See you there: May 26, 8pm curtain; May 27 at 2pm and 8pm; May 28, workshop at noon, reading at 3pm, closing night performances at 8pm.  Stick around, hear some music and get into the dialogue!
What can audiences expect from the festival?
We hope to provoke thought, entertain, and continue ally-making. The festival shows will appeal to everybody who likes a good story, and who enjoys life's Big Questions wrapped in dark comedy.
You're the Artistic Director of SHIFT Theatre. How would you describe your artistic vision for the organization?
When I read "artistic vision" my first instinct is to describe visually. My favourite metaphor for what I'm working at with SHIFT is a web: I'm a biped web-weaver.
Or a diving board! I want to help build the platforms from which emerging and innovative artists can leap, and soar.
What inspired you to become involved in theatre?
It's innate, I suppose; my parents remember me performing even as an infant. I am captivated by the self-actualization, the physical and social awareness and creative problem solving skills developed through theatre-making. I love that theatre insists upon liveness, upon community, upon communing.
Theatre persists. I think that's so cool.
I love movies too! A good story is hard to beat, and the intimacy with which film can invest in those stories is fantastic.
From your standpoint, what do you think are the three most important elements for a strong script?
Speaking from my honest, personal standpoint, it's got to be do-able on a limited budget! A good script offers a distinct arc, a journey, if not for the characters directly then for the audience. My favourite scripts are believable, but not necessarily realistic; they resonate in the minds, hearts, memories of audiences because a character, or a guiding force in the play, feels familiar without pandering.
What is the biggest challenge facing the Canadian theatre industry today and what steps do you take to deal with it?
Oh man, I can't speak for an industry. What I can do is make space, build a web, and find an audience, for some of the MANY talented and innovative voices on the West Coast.  With SHIFT I'm also taking steps to deal with inequity and under-representation on Canadian stages, for women.
What books, and authors have been influential in your career so far?
Professor/Author Juliana Saxton first piqued my interest, at UVic, in theatre as a tool for social change; New York University's Performance Studies founder Richard Schechner convinced me that I could be a scholar and a practitioner, a throw-back and an innovator. Max Wyman's The Defiant Imagination re-rooted me a number of times; Twyla Tharp's The Creative Habit and Anna Halprin's Moving Toward Life fuel my philosophy about embodied learning. Most recently, though I have little time to read, I've loved Tina Fey's Bossypants, Tom Yorton's Yes And, and Show Your Work by Austin Kleon.
What other projects are you involved with at the moment?
SHIFT is cooking up some truly titillating stuff for next season, including our 10th annual 1-Act Festival, and I've got grants to write! Some very special students with whom I've built a solid bond and produced hype versions of Urinetown, In The Heights, Anything Goes, are graduating this June, as they do. I'll miss them. Des and I are headed to the Caribbean in July to chill the f$%& out for a minute. I'm writing a book with my dad, but he doesn't know it yet. I'm helping to plan a reunion for Theatrix Youth Theatre alumni on July 30th; this Tri-Cities organization has been offering a creative alternative for suburban youth for 25 years. In August, I lead a circus camp near Edmonton called Under the Big Top with an awesome team of international circus artists; we build a show featuring 125 kids. I'm working on keeping my car parked on the weekends, using my purple cruiser to get around.
Y'know, the usual.
Where can we find out more about you, SHIFT Theatre, and the 1-Act Festival?
SHIFT your perspective at SHIFTtheatre.ca! Follow us on Facebook at SHIFT Theatre and on Twitter at @SHIFTtheatre.
________________________________
Thanks to Nicole "Coco" Roberge for speaking with us!
Check out the SHIFT 1-Act Festival at the Firehall Arts Centre from May 26th to May 28th. Visit SHIFTtheatre.ca for more information. Tickets are available from FireHallArtsCentre.ca