Contests
Published on December 13th, 2017 | by Biz Books
Downsizing Movie Contest
BizBooks.net is offering the chance to attend the advance screening of Downsizing in Vancouver.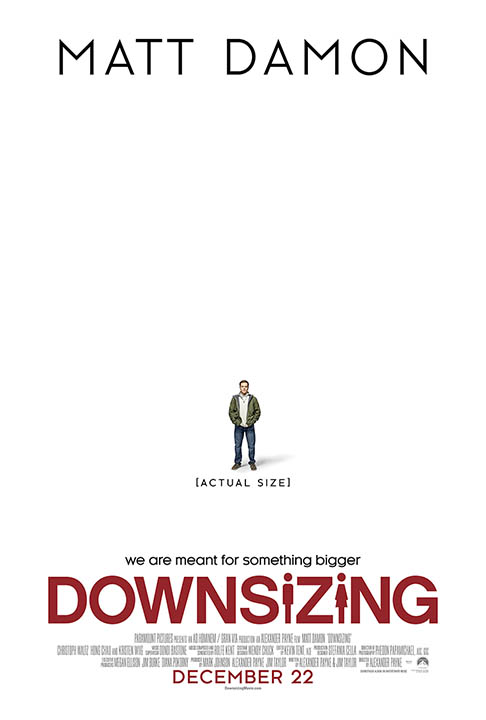 Film Details
"Downsizing" imagines what might happen if, as a solution to over-population, Norwegian scientists discover how to shrink humans to five inches tall and propose a 200-year global transition from big to small.  People soon realize how much further money goes in a miniaturized world, and with the promise of a better life, everyman Paul Safranek (Matt Damon) and wife Audrey (Kristen Wiig) decide to abandon their stressed lives in Omaha in order to get small and move to a new downsized community — a choice that triggers life-changing adventures. Directed by Alexander Payne.
In theatres December 22nd!
Screening Details
Date: December 18th, 2017
Theatre: Fifth Avenue Cinemas *Please note that admittance to this theatre is restricted to 19 years of age and older (age of majority).
Time: 7pm
How to Enter
Please send an e-mail to info@bizbooks.net and please include this information:
"Downsizing" Movie Contest in the subject line
Winners will be selected at random and contacted by e-mail.
---