Events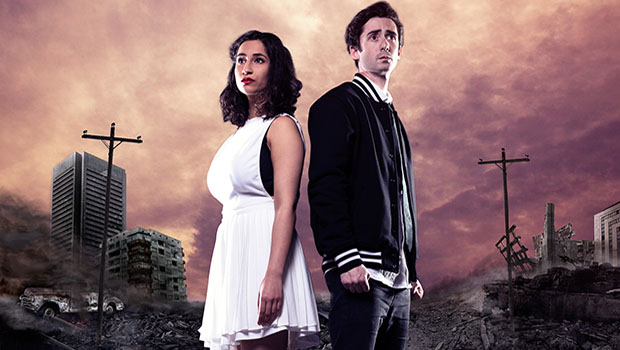 Published on April 10th, 2017 | by Biz Books
Generation Post-Script
Nebula Company Theatre Presents Generation Post Script by Mily Mumford.
It is two generations into the future. What is left of humanity survives in space stations in orbit around our planet. Interstellar travel is not yet possible and Earth is uninhabitable. A misfit group of college students of the "post script" generation—the first to be born in space—bond over their shared anxieties and a desire to reconcile what happened to the rest of their species.
Artistic Team: Director Mily Mumford
Featuring Main Cast Douglas Ennenberg, Xander Williams, Bailey Soleil Creed, Levi Schneider, Ming Hudson
Holograms Played by Amitai Marmostein, Nina Boosheri, Jay Clift, Luc D'lppolito
Sound Designer CJ McGillivray
Lighting Designer/Technical Director Kougar Basi
Projection Designer Cameron Fraser
Makeup Designer Kelsey Zimmerman
Makeup Consultant Cheyenne Mabberley
Stage Management Samantha Pawliuk
Assistant Stage Manager Nico Dicecco
Production Assistant Hannah Rose Brearley
Production Design Mily Mumford
When: April 11th Preview at 8pm, April 12th-14th at 8pm, April 15th and 16th shows at 2pm and 8pm.
Where: Studio 1398 (1398 Cartwright St.)
For tickets, please visit TheatreWire.com.
---
---