Interviews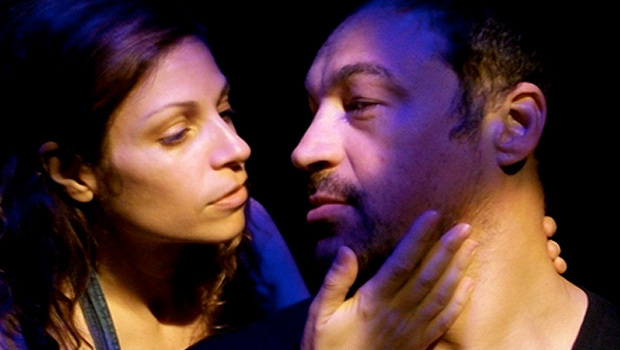 Published on January 28th, 2012 | by Biz Books
The Biz Interview: Aleks Paunovic – Actor in "Danny and the Deep Blue Sea"
Aleks Paunovic plays the intense title role in Pacific Theatre's production of Danny and the Deep Blue Sea. Aleks spoke with us about how the words of John Patrick Shanley and the guidance of Larry Moss and Lori Triolo led him into Danny's world and brought out one of his most challenging performances.
What was were the elements that drew you to be part of this production?
I was studying with my mentor Larry Moss and did a scene from Danny. I connected to Danny in such a colossal way that I wanted to know more about it and tell his story. I approached Jason Goode, our director, after we worked together on a short film he directed me in and the seed was planted. I was quite scared of the play and the role. Four years later, Jason and I reluctantly and excitedly dove into the deep end.
Can you share some of your creative process in preparing for the role from the initial planning of the production all the way through to opening night?
This is the first play I have ever done so to be honest, I'm working with one of the best actors in the city – one of the best actors I know – Lori Triolo. Most of the work I have done is asking Lori about situations and process. Jason Goode, the director of the show, has also been amazing in helping shape/shift into who Danny is. They have been great partners in guiding me through this amazing ride.
Are there any books or specific authors that have been influential to you so far in your creative journey?
One my favourites is On the Road by Jack Kerovac. There's also The Tao of Muhammad Ali and The Tao of Bruce Lee, both by Davis Miller. The Vagabond nature of On the Road and exploring life, love and the world. Plus Davis Miller tells the story of both of these amazing physical specimens who have accomplished so much that even their unique Tao would still have made them one of the most influential people of this century. So from growing up in a boxer's family, boxing was the first thing I knew. Also, playing in a band in junior high where music was a big part of growing up also. On top of that, my mother is a travel agent so I had the opportunity to travel and see the world. With the help of Kerovac and Miller they helped me get closer to finding myself.
What were the biggest challenges for you as an actor in preparing for this production and how did you deal with them?
One of the biggest challenges has been in finding the seams in the character, Shanley wrote a exceptional piece of work with so many layers, and it's been the script analysis of finding the colors in the play. It's 80 minutes of 2 people on stage. Plus getting into the Danny character who is a powerful man and the play is physically and emotionally demanding. Hitting the boxing gym and doing a proper emotional warmup before hitting the stage is a must.
What can you share about any future projects that are in development?
I'm working on developing a couple of series and a reality show. Looking forward to a second season on Arctic Air and a screening of a film I was in, This Means War with Reese Witherspoon in L.A. on February 8th – and pilot season for a few months in L.A.
Danny and the Deep Blue Sea is now on at Pacific Theatre. Visit PacificTheatre.org for details.