Interviews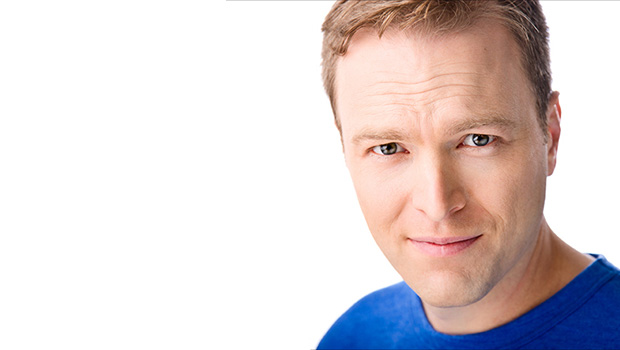 Published on April 24th, 2015 | by Biz Books
The Biz Interview: Evan Frayne of Freud's Last Session
As air raid sirens sound and Britain enters World War Two, C. S. Lewis and Sigmund Freud clash about love, sex, the existence of God and the meaning of life. An Off-Broadway sensation, this imagined meeting between two of the 20th century's greatest minds delivers surprising emotional impact and human insight.
This is the set-up for Freud's Last Session, the final show of the season at Pacific Theatre. We went inside the production to speak with Evan Frayne, who stars alongside Ron Reed.
What was were the elements that drew you to be part of this production?
Ron Reed, Morris Ertman, the script. I have been around Pacific Theatre since the 2010/2011 season and been fortunate enough to act and direct there a number of times but strangely I've never had the chance to work with Ron, so when this opportunity came up I jumped on it- Ron has acted as a sometimes informal mentor for me so I am over the moon to get to work with him. I sat in on rehearsals with Morris when he directed My Name is Asher Lev back in 2011 and I was so intrigued by his directing style and what a powerful production he helped create, that I couldn't pass up the opportunity to work with him. And the script is fantastic. It's only about an hour long, but the ideas, arguments and images packed into this hour are vast and complex and, I hope, will provide an audience a lot to chew on.
---
---
Can you share some of your creative process in preparing for the role from the initial planning of the production all the way through to opening night? 
A lot of it has been listening to Morris and Ron in the first few days, discuss Lewis and his process of coming to his faith, their own experiences in their faith and the history and mythology of these men (C. S. Lewis and Sigmund Freud). Listening to the recordings of C. S. Lewis's broadcasts during World War II. Also doing some research on C. S. Lewis himself, his life, his experiences. It's been a while since I have done a British dialect so I have been working to get that sounding correct!
Are there any books or specific authors that have been influential to you so far in your creative journey? 
C. S. Lewis, G.K. Chesterton, John Milton, the Bible and others are mentioned in the play- I re-read The Great Divorce to get some C. S. Lewis percolating around in my heart and brain.
What were the biggest challenges for you as an actor in preparing for this production and how did you deal with them? 
How do you play this person who created vast, expansive worlds of imagination? How can you capture the essence of the man who imagined Aslan? Any time I play a real person there is some apprehension, but C. S. Lewis is so revered by so many people, it seemed a little daunting for a while after I agreed to do the project. Now it's an exciting world of discovery, but every once and a while I find myself wondering, "is what I'm doing anywhere close to the mark?"
What can you share about any future projects that are in development? 
My project based company, Bleeding Heart Theatre is teaming up with Pacific Theatre this upcoming season to produce Jessica Dickey's incredible one woman show about the Nickel Mines tragedy in The Amish Project, so we are working on that this summer as we'll do a one-off performance of it at the Gabriola Festival in August. We're also developing and producing a workshop production of the new play The Fighting Season by Sean Oliver of Hardline Productions this summer, which will have a run at the Vancouver Fringe Festival this September. And I am going into my final year at UBC in the MFA in Directing program- I'm excited to direct my thesis project next March which is Mary Zimmerman's The Arabian Nights.
_________________
You can see Freud's Last Session at Pacific Theatre until May 30th, 2015.
For more information, please visit PacificTheatre.org.