Interviews
Published on September 13th, 2017 | by Biz Books
The Biz Interview: House on the Street Feature
There's nothing like a good cinematic scarefest and the dazzling duo behind Bitchpop Productions – Tiarra Sulyk and Athena Russell – are preparing to deliver just that, with their newest project, House on the Street.
As they wrap up an Indiegogo campaign for their horror-comedy creation, Tiarra Sulyk and Athena Russell spoke to us about House on the Street and their horrific inspirations.
________________________________
Can you start by telling us a little bit about House on the Street?
Tiarra Sulyk: House on the Street spawned a few years ago in a brainstorming session about things that annoy us in movies. From there, we talked about horror films; specifically the awful tropes and mistakes that characters make in scary movies. Basically, over the course of one unlucky evening, our characters are thrust into a real-life game of cat-and-mouse. For some reason, they're on No Face's hit list — and tonight's the night he's coming for them.
What should audiences expect from House on the Street?
Tiarra Sulyk: The audience in this is essentially another character as we'll be breaking the fourth wall constantly. They should expect to laugh a lot, be scared a little, and to relate to the stupidity of the film.
Athena Russell: A LOT of laughter and then a few good screams. The goal was to make something as equally hilarious as it was scary. And I think we have managed to do just that. We wanted to tackle the beloved (and terrifying) genre of horror, find its tropes, poke fun at these stereotypical characters that we all know and love to hate, and then flip the story on its head by sprinkling in some Bitchpop humor.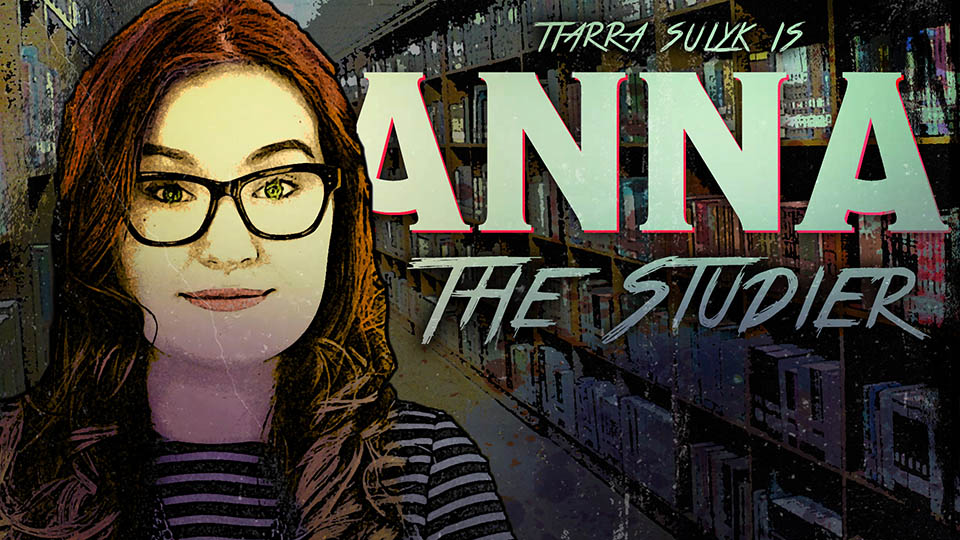 Why do you think the horror genre has remained so popular?
Tiarra Sulyk: It's the reason why haunted houses and adrenaline filled activities are so popular: people LOVE facing their fears. There is something so exhilarating about being afraid and surviving it. Bungee jumping? Terrifying. After you've done it? Incredible. It also helps knowing that the fear you're experiencing in horror films isn't real and will be over at the end of 90 minutes.
Athena Russell: People love to be thrilled and the adrenaline that comes with it. And no other genre offers that experience as intensely as horror. Most of us in our day to day lives don't encounter ghosts, or evil clown possessed children with red blood thirsty eyes, or 60,000 old mummies coming to life. However, thanks to the horror genre, we can witness this from the comfort of our own homes, or at the movie theatre all safe and sound. We can experience all of our natural and outrageous fears in a safe way. Combine that with the exhilaration that comes with those insane jumpscares and blood squirts, and you have one addicting and beloved genre on your hands.
________________________________
"There is something so exhilarating about being afraid and surviving it."
________________________________
Which horror films have influenced you the most?
Tiarra Sulyk: I'm the worst when it comes to watching horror films because I talk the entire way through them. In Paranormal Activity, I made the ghost a sassy gay man who was trying to fix the lead's hair when she was lifted into the air. I do imitations of the exorcist. The one film that really scared me though (even in daylight the third time watching it) was Dead Silence. #toospooky4me
I know Athena loves psychological films like The Babadook. Whereas I'm open to any and all. That said, I'm not rushing to see It.
Athena Russell: I too consider myself a baby when it comes to horror movies. In fact the cardinal rule in my house is that all things horror/thriller related are day-time affairs. I just can't do it. I was raised on Disney movies, I blame my mother. I'm a wuss. So the horror movies that cause me the least amount of night terrors are what Tiarra said, the psychological horror films like The Witch, The Babadook, The Others and Get Out. All of these films combine a wicked script, plot twists and turns and MINIMAL blood (emphasis on minimal). I can appreciate a good jump scare or two but those uber scary and bloodtastic ones are too spooky for this lady.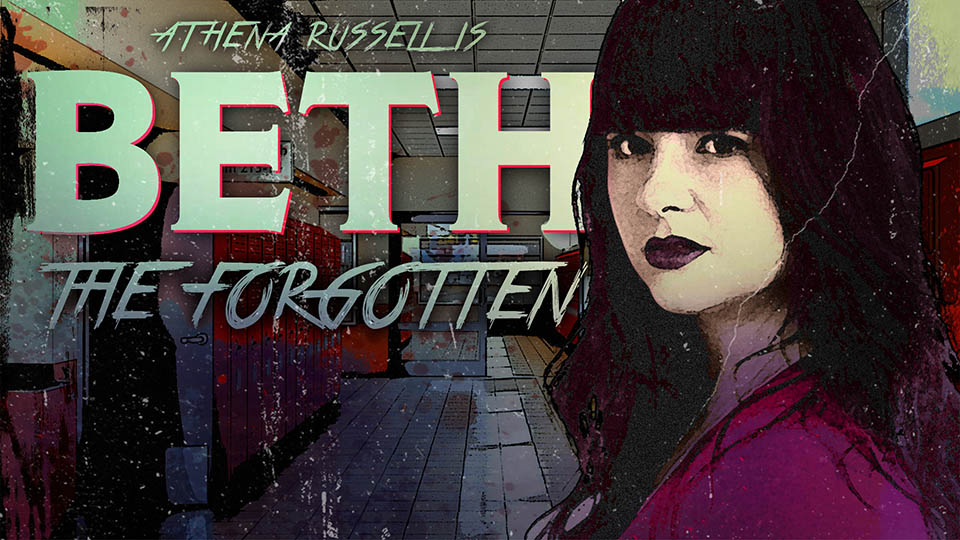 What are the three most important elements for a successful horror film?
Tiarra Sulyk: Music music music. But also building the suspense in the silent moments. Oh, and lighting to set the tone.
Athena Russell: 1- Tiarra said it too, but music/score! It sets the tone. It drives the story forward. It creeps you out. It's everything. ESPECIALLY in horror.
2- Fear. It's the driving force behind any horror story. Your story/film has to scare the living giblets out of your audience. If a story does not elicit fear from its watchers, then it can't fall into the horror genre. This "fear" is what sets apart horror from other genres because it evokes a human emotion.
3- Suspense- The best horror movies are filled with it. It involves creating anticipation that something bad will happen, but not letting us or the characters know when it will occur. It's what causes ya to be on the edge of your seat. (Or hiding behind your popcorn/pillow/boyfriend/cat).
What books and authors have been influential to your career?
Tiarra Sulyk: I have to be honest, most of my reading and inspiration comes from women in comedy that I adore. My collection of female comedienne memoirs is quite large.
My favourites: Yes Please by Amy Poehler because she doesn't take bullshit from anyone and is just as crude as the boys, A Girl Walks Into A Bar by Rachel Dratch because you learn that no matter how big your name is, you'll still not necessarily have the success you desire, both of Mindy Kaling's books because her hustle is so strong and so admirable. Honestly, I could go on forever. I guess structure of writing wise I'd have to throw in Save the Cat — if you're just getting into writing, it is an incredible resource.
Athena Russell: The Female Comedian/Filmmaker Classics. Why Not Me? and Is Everyone Hanging out Without Me? by Mindy Kaling, Yes Please by Amy Poehler, Bossy Pants by Tina Fey. And the list goes on. I am currently reading You're Never Weird On The Internet (Almost) by Felicia Day and am LOVING IT. There is nothing more inspiring than a lady boss doing it for herself and changing the game.
Where can we find out more about you and your project?
Tiarra Sulyk: We're all over the interwebs. You can check out our website bitchpopproductions.com, our Facebook, Twitter, or our Instagram! And until Friday September 15th, you can donate to us at Indiegogo!
________________________________
Thanks to Tiarra Sulyk and Athena Russell for speaking with us!
You can keep up with developments on House on the Street on Indiegogo.