Interviews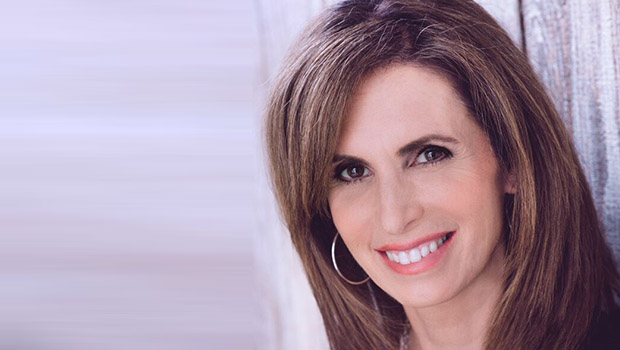 Published on August 14th, 2015 | by Biz Books
The Biz Interview: Lisa London
Casting director Lisa London has been on top of her field for more than 25 years. She has cast early in their careers such actors as Mark Ruffalo, Emma Stone, and Jonah Hill who have all gone onto become stars.
Recently Lisa London has turned her attention to writing by sharing a few of her secrets in her new book, From Start to Stardom: The Casting Director's Guide for Aspiring Actors.
We spoke to Lisa London about her new book and what the busy life of a casting director looks like.
________________
Can you start by telling us a bit more about you and the projects that you are involved with at the moment?
I recently just finished casting a pilot for Amazon Studios, A History of Radness which is currently airing on Amazon. It stars four up and coming actors who besides being talented actors had to also play instruments and sing. Amazon has a very interesting way of seeing which pilot they are going to pick up. They let the audience decide. The more people that watch the pilot and vote on it and give it 5 stars, the more chance it has of getting becoming a series.  Everyone can check this pilot out here!
I am also working on a feature film right now, In Search of Fellini which is a story about a beautiful but naive small-town girl who embarks from her sheltered home in Ohio to go on a chaotic Italian journey in the Fall of 1993. The exciting aspect to this movie is that the director and producer are looking to discover the next up and coming star for the lead girl which is one of our fortes in casting. I have discovered or cast early in their careers actors such as Miley Cyrus, Jonah Hill, Selena Gomez, Emma Stone, Giovanni Ribisi, Victoria Justice, Adrian R'Mante, and Mark Ruffalo to name a few.
How did you first become interested in being a casting director and what steps did you take to get there?
I had the good fortunate of growing up in Hollywood with my father, Jerry London who is a television director. He directed everything from The Partridge Family, The Brady Bunch, The Mary Tyler Moore Show to The 6 Million Dollar Man, Kojak and Rockford Files and many more. Then he became the king of the mini-series and directed eleven mini-series.  Everything from Shogun starring Richard Chamberlain, Chiefs starring Keith Carradine, Charlton Heston, Danny Glover, & Brad Davis and The Scarlet and The Black starring Gregory Peck, Christopher Plummer and Sir John Gielgud. I spent a lot of time on sets with my dad as a kid  talking to the actors and getting to know them. I was always interested in how actors became successful and the journey that they took to achieve their dreams.
I got to work as a production assistant on a number of projects. On the pilot, Hotel that my father was directing for Aaron Spelling's company, I was able to sit in on the casting sessions. Not a normal job for a production assistant, but something my dad thought I might enjoy and be good at. The casting director's who were casting the project at the time had a very big casting company, (Lynn Stalmaster/Toni Howard and Associates). They asked my opinion in the sessions and I gave them my thoughts of the actors with a certain confidence. I guess they liked what I had to said because three months later they offered me a job as a casting assistant and the rest is history.
Who were your greatest influences when you were starting out?
My greatest influence was for sure my dad.  He taught me so much about production and actors. Being on sets was invaluable to me. My dad told me that it was important to work hard, be good at your job and learn to get along with the people you are working with even if you have disagreements. He also told me that actors need to be nurtured and communicated with in a positive way because you want them to deliver the best performance possible. If they do an awesome job on screen, it will make you look good!!
I also learned a lot from working with Lynn Stalmaster, Toni Howard, Lisa Freiberger and David Rubin.
These were all casting directors I worked with when I first started out as a casting assistant. It was an invaluable experience to work with such a great team. And from the late great Barbara Miller who gave me my first shot as an actual Casting Director.
What have been some of the most memorable moments in your career thus far?
I have had so many memorable moments, but I will tell you about a couple of them.
I was casting a movie for Adam Sandler's company, Grandma's Boy and there was the lead part of the main nemesis.
I met and read Jonah Hill who I could tell right away was funny, charming and super talented, but he wasn't right for the role of the nemesis. But I knew that he had to be in this movie. I called my producer, Allen Covert and told him that I met this actor that he had to put in this movie.
Allen said, "Ok Lisa, bring him in."
When Allen and the director, Nick Goossen met him, they said, "Yep you are right, Jonah is awesome" and they wrote a supporting role in the movie for him. Look at Jonah now!
Another moment was when I met Emma Stone. She is not only mega-talented, but so likable, endearing and relatable.
I read her for a number of roles on The Suite Life of Zack and Cody. Funny, but she ended up getting cast as the role of a voice-over of London Tipton's (Brenda Song) dog. Later, we cast her as the lead of Happy Madison Productions' House Bunny.
There are many more memorable moments that I could share, but I what I love about casting is that I am always excited about what the next memorable moment is going to be.
Let's talk about your new book, "From Start to Stardom". What inspired you to write this? 
I wrote the book because I really like actors and have always enjoyed helping them to succeed in their careers.
I get asked all the time, by kids, teens, young adults, parents and an actors of any age, how do I get started, how do I find a good photographer, how to I get an agent or manager, how do I get discovered, what does a casting director look for,  why don't I get callbacks, etc.  I decided I should write a book and give actors the helpful tools they need to understand the business of acting.
Drawing from more than twenty-five years of casting experience, I have a great understanding of the process and the pitfalls that so many actors fall into.  I wanted to give actors a step-by-step guide to help them achieve their dreams of being a successful actor.
What can actors expect to gain from reading the book?  
They can expect to get answers to many of their questions, plus there are interviews with top industry actors and professionals including an agent, manager, photographer and director. These industry professionals give their points of view on many questions that actors want to know.
Plus I made it user friendly so that it is easy to take the tools and apply them. I even included worksheet pages that actors can use.
From your standpoint, is it easier or more difficult for new actors to "breakout" in the industry today than it used to be?
The process of getting discovered in the age of the internet seems a bit easier to me now. Now days, an actor can make an Youtube video or a web series and get discovered. Just today, I was talking to an actress who told me instead of waiting around to get jobs, she makes YouTube Videos and created her own YouTube Channel about food because she is a "foodie". She gives people healthy food advice. A very creative idea! Another actress I know created her own web series, produced, filmed and edited it with her husband. She is now shopping a completed 7 episode web series entitled Please Tell Me I'm Adopted around to the internet channels like Amazon, Hulu, etc.
No one ever knows when or where they will be discovered. But an actor has to stay pro-active with his career. Persistence is definitely one of the keys to a successful career. You can't give up when the going gets tough if acting is your passion.
Overall, what is the most rewarding aspect of your work?
The most rewarding part of my job is two things: 1) Discovering new talent and 2) Putting together a great ensemble for a TV or Film project. When an actor goes on to have a successful career after I have put them in a project, I feel that I am part of their success and that just "rocks my world." It is like being a proud parent in a way!
What's a typical day like for you?
A typical day for me would be going through submissions of actors for the projects, reading actors for the roles that we are casting, talking to agents and managers who are pitching their clients, plus working with them to get other talent that I am thinking about for the roles that wasn't submitted in the door. Plus working with the producers, director, network and studio executives on finding the exact right talent for the roles. Researching actors is an important part of my job even if they aren't right for the current project that I am working on. I keep lots of files of actors pictures so I can go through them and make lists for other gigs. I am also going to theater, reading magazines, searching the internet or watching television shows or films to learn about who is a new up and comer, what actors are doing roles that are "outside the box", etc. Plus you never know when you see an actor in a supporting role or a co-starring role, whether he or she could be the next star.
What advice would you give to someone who wants to pursue a career in casting?
I would tell that person to watch a lot of television shows on all channels (besides network TV, there is cable, streaming services now – Netflix, Amazon, Hulu, Yahoo, etc)  and watch lots of movies, go to theater and read lots of magazines regarding actors. Then work as an intern or assistant for a Casting Director.
That will be your best teaching ground. If you love actors like I do, being in casting can be a fun and rewarding job.
No matter what aspect of the business you are in, it is all about persistence and your passion. If you have both the passion and persistence, you will continue on the road to success no matter what barriers or road blocks come in your path. I always say, "Go For It and Achieve Your Dreams!"
Where can people find out more about you and keep up with your latest projects?
They can go to my website: Londonstroudcasting.com
Facebook page: London Stroud Casting and From Start to Stardom.
Twitter: @llondoncasting @start2stardom
Instagram: @lisalondoncasting @fromstarttostardom
________________
Our thanks to Lisa London for speaking with us! You can order her book right here!