Interviews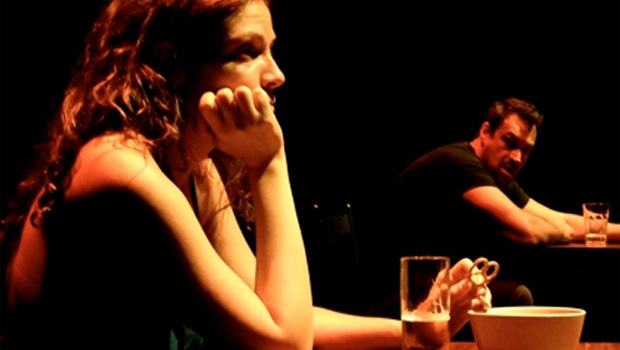 Published on January 24th, 2012 | by Biz Books
0
The Biz Interview: Lori Triolo – Actor in "Danny and the Deep Blue Sea"
Lori Triolo is a fixture in Vancouver's film, television and theatre scene. A shining light for her guidance of local talent, she's now getting the opportunity to share some of her many performance gifts as one of two leads in Pacific Theatre's new production of Danny and the Deep Blue Sea by John Patrick Shanley. Lori talked to us about her experience in preparing for the role and what it all means to her.
What was were the elements that drew you to be part of this production?
I am an enormous fan of John Patrick Shanley. I have been mounting productions of his plays for 20 years and I had NEVER worked on the character of Roberta. After Jason (Goode) and Aleks (Paunovic) approached me to be a part of this production we sat down to read the play together. It became clear that we needed to put this sucker up. I thought it was a gift I was being given. Not only to explore "Roberta" but to work with two talented men that I barely knew. They both have enormous hearts were so committed to telling this story that I would have been crazy not to participate. I also have always wanted to work at Pacific Theatre and thought this was the perfect introduction to their world.
---
---
Can you share some of your creative process in preparing for the role from the initial planning of the production all the way through to opening night?
For 10 years, Larry Moss hammered into my head that our job as actors was to teach the world how to be more human. That we must be willing to expose ourselves and ultimately pay a price for the work we do. That is something I understand to my core. I grew up in NY and had a theatre in The Bronx where this play takes place. I KNOW "Roberta's". Most of the prep came in the form of script analysis. Connecting all the dots. I love doing this kind of detective work. I have trained with many incredible teachers over the last 25 years. I always bring my practice with Sanford Meisner into rehearsals. Being in the moment, listening, staying present, always having an opinion. I also do very strong intention work.
Are there any books or specific authors that have been influential to you so far in your creative journey?
Of course I LOVE Sanford Meisner on Acting. I read it when I was 18 and decided to go study with Meisner the next year. I knew this technique was really right for me. I think it's good for everybody. I can't imagine any actor starting their career without this very simple and vital work. Meisner is magical and I believe the technique can change the world.
The Fervent Years by Harold Clurman had an enormous influence on me as well. I always wanted to be around in 1930 when The Group Theatre was born. I think I would've fit right in.
While preparing for this role I read Adler on Ibsen, Strindberg and Chekhov. Might sound like a strange choice but I love to be reminded of where we came from and what was important during the dawn of modern theatre. Nothing really changes.
I try to read a play a day (or at least a week) and I am a big fan of Biographies. My most recent read was Drama by John Lithgow who is a hero of mine. Seeing him on Broadway in M. Butterfly changed my life at 17 yrs of age.
What were the biggest challenges for you as an actor in preparing for this production and how did you deal with them?
I think my biggest challenge was/is finding the physical stamina to bring "Roberta" to life every rehearsal and now throughout the run of the show. The play is highly emotional and physical. Aleks and I really give everything we've got to these two broken/beautiful characters which can leave me pretty depleted…so, I try to take care of myself and get a lot of rest. BUT, it's the price I pay to do what I love and tell the right story to help people find/remember their own humanity. I wouldn't have it any other way. I am blessed.
Danny and the Deep Blue Sea is now on at Pacific Theatre. Visit PacificTheatre.org for details.
For more of Lori, check out her recent appearance on Urban Rush with Danny and the Deep Blue Sea co-star Aleks Paunovic.