Interviews
Published on April 3rd, 2018 | by Biz Books
The Biz Interview: Paul McGillion
The gifted Paul McGillion is perhaps most familiar to television audiences for his role as Dr. Carson Beckett on Stargate: Atlantis, but these days, he's popping up on shows like The Flash and Frontier to go along with film roles in Skyscraper (with Dwayne Johnson) and a leading role in Heartbeats, which is out today on iTunes/VOD/DVD.
We spoke to Paul McGillion about his new projects and acting in film vs. television.
________________________________
Can you start by telling us a little bit about how you got started as an actor?
I was cast in a play called 'Celery' in Toronto (Canada), it was a comedy and it gave me the acting bug, that's when I knew that's what I wanted to do.
What was the moment when you knew that you wanted to act?
I'm the 6th of 7 kids, and my brother and I always used to perform for all the relatives in matching red track suits. It was more slapstick acrobatics than acting, but becoming an actor was just natural, it's what I've always done.
---
---
Tell us about your current projects and what you are working on right now.
I currently have a leading role in the music-driven feature film Heartbeats, which is the latest film from Step Up and Save the Last Dance creator Duane Adler. It has already opened in select theatres, and is set for home entertainment release in Canada on April 3rd on iTunes/VOD/DVD.
I also have recurring roles in The Flash on CW (my next episode airs April 10th), and season three of Frontier for Netflix, which will be released sometime later this year. You can also see me with Dwayne Johnson in this summer's blockbuster Skyscraper, and I'm just about to start filming a role in the US adaptation of the British series The Bletchley Circle: San Francisco.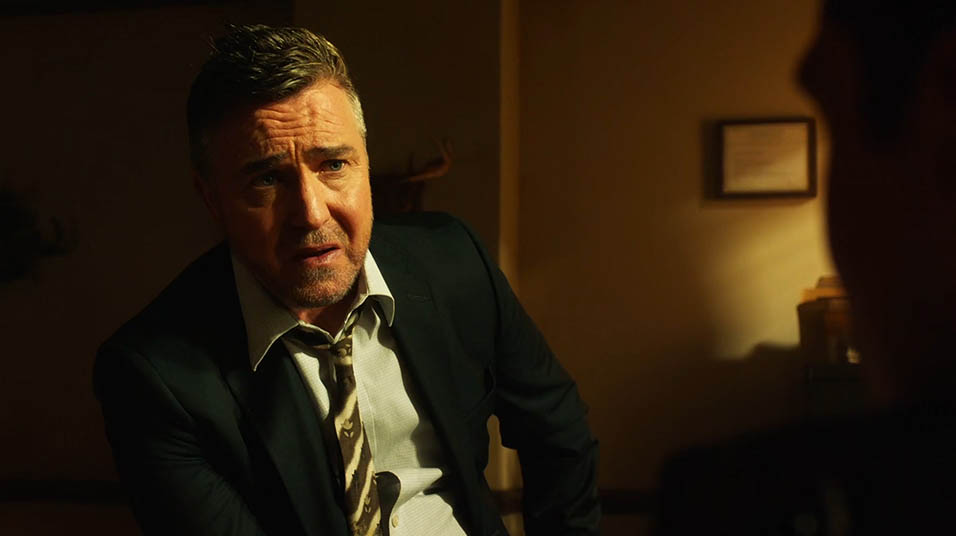 You've acted in both film and television roles. What is your preparation like for a film role vs a TV role?
Prep is pretty much the same, but it's a much slower shooting process for film, so there's a lot more rehearsal time. In TV, everything moves a lot quicker, so you get less kicks at the can and you've got to be on your game.
________________________________
"Being an actor is always challenging. There can be high, highs, and low, lows. My goal is always to stay even, stay centered."
________________________________
What was the biggest challenge of your career that you've faced and how did you overcome it?
Well, being an actor is always challenging. There can be high, highs, and low, lows. My goal is always to stay even, stay centered. Also, for example, in shows like Stargate, you can get a lot of technical babble thrown at you, so you have to do your homework.
What would be your best advice for young actors today?
Acting is a very difficult road. It can be very fulfilling, but my advice to young actors is you have to love it, you have to really want to do it. If you can do anything else and be truly happy, then do that instead. And if you do chose the acting route, do as many plays and independent productions as you can, and keep sharp. Don't wait for the phone to ring, create your own work.
What acting-related books and authors have been influential in your career so far?
Uta Hagen's Respect for Acting was one of the first books I got, that started me off. And from there on, I just studied with as many different teachers as I could and took in their advice and direction, and then moved forward. No one person can be your acting guru, you have to take a bit from everyone and develop your own style.
Where can we find out more about you online?
My Twitter @PaulyMcGillion, my Wiki and IMDb pages, and my website PaulMcGillion.com, which is currently being revamped and should be up soon.
________________________________
Thanks to Paul McGillion for speaking with us!
You can watch Heartbeats now on iTunes/VOD/DVD!