Interviews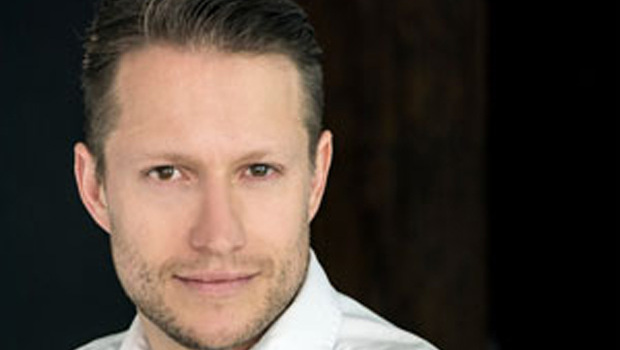 Published on June 12th, 2014 | by Biz Books
0
The Biz Interview: Robert Salvador of Espresso
Vancouver's Robert Salvador is currently featured in Pacific Theatre's production of Espresso by Lucia Frangione. As he starts the final week of the show's run, Robert spoke to us about his experience with the production and his creative process.
1. What was were the elements that drew you to be part of this production?
I saw the play about 10 years ago and was extremely impacted by it. That was early on in my acting career and Espresso was one of a small number of plays that helped galvanized my love of theatre.
2. Can you share some of your creative process in preparing for the role from the initial planning of the production all the way through to opening night?
Well, a lot of my preliminary work is centred on dialect study, Getting the Italian rhythms and pronunciations comfortable in my mouth. There is a certain musicality and passion that I am striving to embody for this production.
---
---
3. Are there any books or specific authors that have been influential to you so far in your creative journey?
The short stories of JD Salinger were a big influence on my younger creative self. They came into my life when I was asking some very big questions. At one point a good friend and I were interested in his stories written from war time Europe for magazines (which had not been published in book form) and we copied a bunch of them and made ourselves little handbooks. Also, for the craft itself, I love a book called Tips for Actors by Jon Jory. It's a brass tacks look at the work of an actor in a voice that I really respond to. It's my field guide for any role.
4. What were the biggest challenges for you as an actor in preparing for this production and how did you deal with them?
One of the biggest challenges is simply my love of the previous production… I do not want to just try to recreate something that was beautiful to me. I want to allow this role and this production to be a wholly new thing. I am trying to come at the script with new eyes, and so am making reading the play over and over a priority. As I read i am asking the question, what information do I NOT know? Looking for the details, the circumstances, the questions that will have to inform MY choices.
5. What can you share about any future projects that are in development?
Next season I will be in the 1st show of Pacific Theatre's season, The Rainmaker. I'm very excited about that!
Espresso is on now at Pacific Theatre until June 14th. For tickets, please visit PacificTheatre.org.