Interviews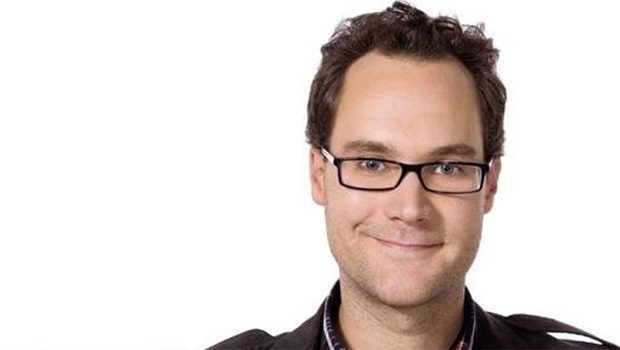 Published on December 12th, 2014 | by Biz Books
The Biz Interview: Thor Diakow of Breakfast Television
We wake up to Thor Diakow every day as Breakfast Television Vancouver's resident entertainment guru and film critic. With the year in movies winding down, we spoke to him about his career, the film industry, and the life of a film critic.
How did you become interested in the entertainment industry and what steps did you take to get involved?
My passion for entertainment started at an early age when my father began showing me some of his favourite films and this helped to nurture my love and fascination of movies, TV, music, books and pop culture. I didn't have a clear vision of a future in broadcasting but I distinctly remember always loving performing in front of people and making speeches at a young age.
How would you sum up what you do as a film critic and television personality? What's a typical work day like for you?
My typical work day consists of combing the social media networks to find breaking and developing stories in the film and TV world as well as funny bits that allow for 'water cooler' chat topic moments. As a movie critic I have the distinct opportunity to see several new release films each week for my various Friday review segments on TV and radio; this can be exciting and exhausting given the varying degrees of quality movies these days.
What's the biggest misconception about film critics?
Many people tend to think film critics can't have guilty pleasures, as in film's they aren't afraid to admit they liked but are generally panned in the critical universe. I embrace all my guilty pleasure movies and as long as a movie critic can back up their opinions there can never be a right or wrong answer. We aren't always in the mood to watch Citizen Kane but sometimes a situation just calls for a clichéd Nicholas Sparks romantic drama!
How would you sum up the films of 2014 so far?
Big awards contenders tend to get release dates late in the year so they are fresh in the minds of the voting bodies but I was surprised at the calibre of some of 2014's blockbusters including The Lego Movie and Captain America: The Winter Soldier. Other notable titles include: Under the Skin, The Grand Budapest Hotel, Gone Girl and Foxcatcher but my favourite so far has to be the jazz drummer 'thriller' Whiplash with J.K. Simmons and Miles Teller… with Richard Linklater's masterpiece Boyhood a close second.
In your opinion, what are three elements that every film needs to be effective?
Original story, engaging characters and a unique visual aesthetic.
What is the current state of the Canadian film industry from your perspective and how can it be improved?
The Canadian film industry continues to grow exponentially by cultivating homegrown talent and launching careers of men and women in every facet of film and TV production. The vast number of projects shooting in Vancouver alone on any given day is a testament to how strong the current industry is in our country.
What is one of the most memorable moments of your career so far?
Celebrity interviews are always a treat and some of my favourites have been Spinal Tap, 'Weird Al' Yankovic, Michael Buble, Chris Cornell, Alice Cooper and the cast of Fringe for the series finale. I also had the pleasure of interviewing my ultimate crush Dame Helen Mirren via satellite and covering the 2009 Juno Awards in Vancouver was… well… quite the party.
What advice would you give to someone who wants to become a film critic?
Always stand by your convictions, back up your opinions with thoughtful analysis and try to see as many films as you can, good or bad!
What books have been influential to you in becoming a film critic?
Roger Ebert's poignant memoir Life Itself is a must-read and I always enjoyed Leonard Maltin's annual Movie Guide (his latest edition will be the last one unfortunately). Also, John Carter and the Gods of Hollywood by Michael D. Sellers is a fascinating look at the risks in today's big studio 'tentpole' era of filmmaking and the current movie marketing landscape.
Where can we find out more about you and keep up with your current and future projects?
You can watch my entertainment reports weekdays and movie reviews Fridays on City's Breakfast Television in Vancouver between 5:30am and 9am, listen for my reviews on News1130 radio or check me out on Twitter: @thordiakow