Interviews
Published on March 7th, 2018 | by Biz Books
2018 VIWIFF Interview: Mary Galloway
BizBooks.net is pleased to showcase a few of the local filmmakers at the 2018 Vancouver International Women in Film Festival.
In this interview, we talked to Mary Galloway about directing Unintentional Mother.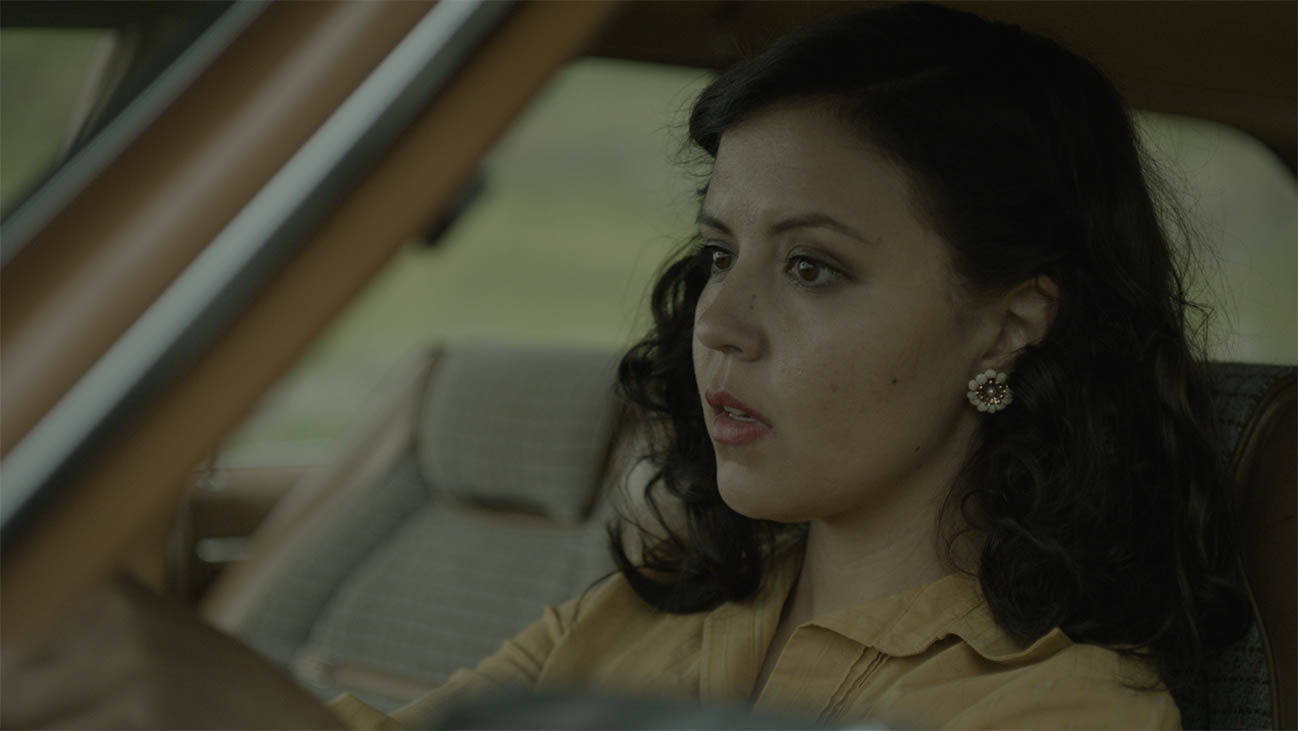 ________________________________
Can you start by telling us a little bit about you and your VIWIFF film?
Sure! I'm a Cowichan First Nations woman from Vancouver Island and I've been in the film industry since about 2012. That's when I graduated a full-time 2-year acting program at New Image College of Fine Arts and then began writing my own scripts. I wasn't willing to sit around and wait for people to offer me roles so instead, I started writing them and then producing them myself. The short film that'll be showing at VIWIFF is called Unintentional Mother. It's a dramatic short set in the '70s about a young, Aboriginal nanny who was raised by an abusive, single father and she wants to run away – only if she does, then she'll be leaving the little boy, Lucas, she cares for, behind. Lucas' family is a rich white family and although he suffers different kinds of abuse, the story shows the parallels that take place in all walks of life. But, most importantly, the story shows the love and strength of their bond.
What does this film mean to you?
The film means a lot to me on many different levels. On the surface level, it means a lot because it's my first time directing. To me, this was a huge step in my career and changed my career path drastically. It's presented a great new challenge to me (which I love) which is beginning a career as not only an actor and writer but as a director too (and a producer, but only when I absolutely need to!) On a deeper level, it means a lot to me because of the content of the story. I wrote it as a way to express how wonderful a bond between a nanny and a child can be. But also, I want to always tell stories that empower women, that have female leads and that isn't about "finding Mr.Right".
________________________________
________________________________
What can audiences expect from the film?
I hope they can walk away feeling moved and wanting to see more!
What was the biggest challenge for you in making this film and how did you overcome it?
We had two major challenges and those were setting it in the 1970s and being the director/writer/producer/lead actor. It took an extra push to find everything suited to the '70s but I think in the end, the aesthetic of the film was well worth it! The latter challenge was a little harder. It was such a learning experience it wasn't so much about overcoming it as it was growing from it. I asked a lot of questions to mentors I looked up to and that I think was imperative.
________________________________
"If this is the path that truly fulfills you – just go for it! Work your ass off and don't look back!"
________________________________
What's the most important lesson that you've learned in your career so far?
There's been so many it's hard to pick one! But the first one that comes to mind is there's no room for doubt. You have to have all of the confidence in the world because there's a lot of doubters out there and you just cannot let them get to you.
What would your advice be to women who are aspiring actors, writers, directors, or producers in the industry today?
If this is the path that truly fulfills you – just go for it! Work your ass off and don't look back!
Who are the women in the film and television industry who have influenced you the most?
On the Canadian level, I really admire and look up to writer/director Kathleen Hepburn. I was fortunate enough to work with her on her feature film Never Steady, Never Still and she was incredible! On an international level, Shonda Rhimes is someone I hope to be like one day!
What film and television-related books and authors have been influential in your career?
Save The Cat! is a classic. Also Shonda Rhimes' Year of Yes is fantastic!
What other projects are you working on right now?
I'm developing a few scripts of my own, and I just shot a pilot for APTN called Wynter which I'm really excited about. I'm also in a program with the Harold Greenberg Fund and ImagineNATIVE to learn story editing and that's been super interesting!
Where can we find out more about you and your film online?
MaryGalloway.ca or on Facebook, Instagram and Twitter.
________________________________
Thanks to Mary Galloway for speaking with us!
You can check out Unintentional Mother at the 2018 Vancouver International Women in Film Festival as part of the Family and Friendship Programme which screens on March 11th at 4:15PM.
For more information the VIWIFF, please visit WomeninFilm.ca.