Interviews
Published on March 7th, 2018 | by Biz Books
2018 VIWIFF Interview: Meeshelle Neal and Jax Smith
BizBooks.net is pleased to showcase a few of the local filmmakers at the 2018 Vancouver International Women in Film Festival.
In this interview, we talked to actor-writer Meeshelle Neal and writer-director Jax Smith about their film, Mental.
________________________________
Can you start by telling us a little bit about you and your VIWIFF film?
Meeshelle Neal: I am an award-winning filmmaker, aka a writer / actor / producer / director. I just finished post on my debut as a director (for narrative fiction) so that title is new to me and I love it. Mental is the third time I've written / starred in / produced a short film. It is based on a one-woman show I created for the stage but has changed a lot since that early iteration. I re-wrote it as a short film a few years ago and brought it to Jax.
Together we re-wrote it to be more budget-friendly and to pre-emptively overcome some logistics. Mental is a surrealist take on what it might feel like to be in the headspace of someone experiencing mental health challenges.
Jax Smith: I am an award-winning writer and director. I have written, directed and produced projects ranging from scripted dramatic short film to video campaigns, music videos and pro-social PSAs. In addition to directing Mental in 2016, I also directed the short film The Stakeout, which screened at the Whistler Film Festival as part of the Canadian Short Work Competition and was nominated for Best Female Directed Short.
Mental is a BravoFact funded, female-driven short film (over 50% of the cast & crew identify as female). Drawing from influential work, such as Lars Von Trier's Melancholia, Mental attempts to portray an affliction that affects so many but is still so little understood.
What does this film mean to you?
Meeshelle Neal: This film started from a very personal place and became so much more when Jax and the team came on board. So many people brought their talents to the project. Mental has become something really special because it expresses so much more than I could have on my own and has inspired deep conversations with strangers who are touched by the movie.
Jax Smith: The process of seeing this film through from script to festival run has solidified my confidence that I have a place in the director's chair. It has strengthened the bond I have with my primary writing partner, Meeshelle Neal and the conversations it continues to foster has reassured me of art's value and significance to social change.
________________________________
________________________________
What can audiences expect from the film?
Meeshelle Neal: A wild ride. A unique experience of reality distorted. High emotions. Great visuals.
Jax Smith: A warped sense of time and a purposefully disorienting edit ought to conjure an unsettling feeling of subjectivity. A feeling that you are inside the head of Alicia, whose efforts to get help and be heard are universally relatable.
Mental has consistently been a catalyst for candid discussion about mental health and its care amongst audiences.
What was the biggest challenge for you in making this film and how did you overcome it?
Meeshelle Neal: My biggest challenge as an actor was removing the producer hat while on set. We had a great team of people but ultimately when fires arose (which many did – as usually happens when making movies) I wanted to be helpful. From past experience, though, I knew to sequester myself when leading up to heavy scenes. Also, we often only had time for one or two takes so I really learned to trust my instrument and all those hours that have gone into being able to go to difficult places and deliver when called upon.
Jax Smith: The script required fantastical sequences and elements, many of which we did not have the budget to achieve through FX / in post. I studied my options and ultimately trusted my instincts on how we could render the same illusions (for the most part) practically on the day. The team rose to the challenge and out of this creative restriction we were able to achieve something truly unique and stand alone.
________________________________
"Collaborate often, trust your instincts and commit yourself to the process as opposed to the outcome."
________________________________
What's the most important lesson that you've learned in your career so far?
Meeshelle Neal: To not say 'yes' to everything because I'm ultimately saying 'no' to something (which is usually sleep).
Jax Smith: To trust my instincts more. To value artistic risk-taking over being a 'good student'. To dare greatly.
What would your advice be to women who are aspiring actors, writers, directors, or producers in the industry today?
Meeshelle Neal: Find your tribe and help each other. Recognize there is enough space for all of us and we're in this together. Look first for what you can give vs what you can receive.
Jax Smith: Collaborate often, trust your instincts and commit yourself to the process as opposed to the outcome.
Who are the women in the film and television industry who have influenced you the most?
Meeshelle Neal: Amanda Tapping and Carol Whiteman have both been lovely and supportive since I met them in 2011 when Therapy was playing at the VIWIFF. Liz Levine is a huge trailblazer both in the industry and as a person, championing that abundance mindset. As well, I look up to Molly Parker for her incredible skill of the craft of acting.
Jax Smith: Liz Levine's advice and support has been invaluable to me for several years now, and though only from afar, the work of Sarah Polley, Patricia Rozema and Anne Wheeler continue to inspire and influence my choices as both a writer and director.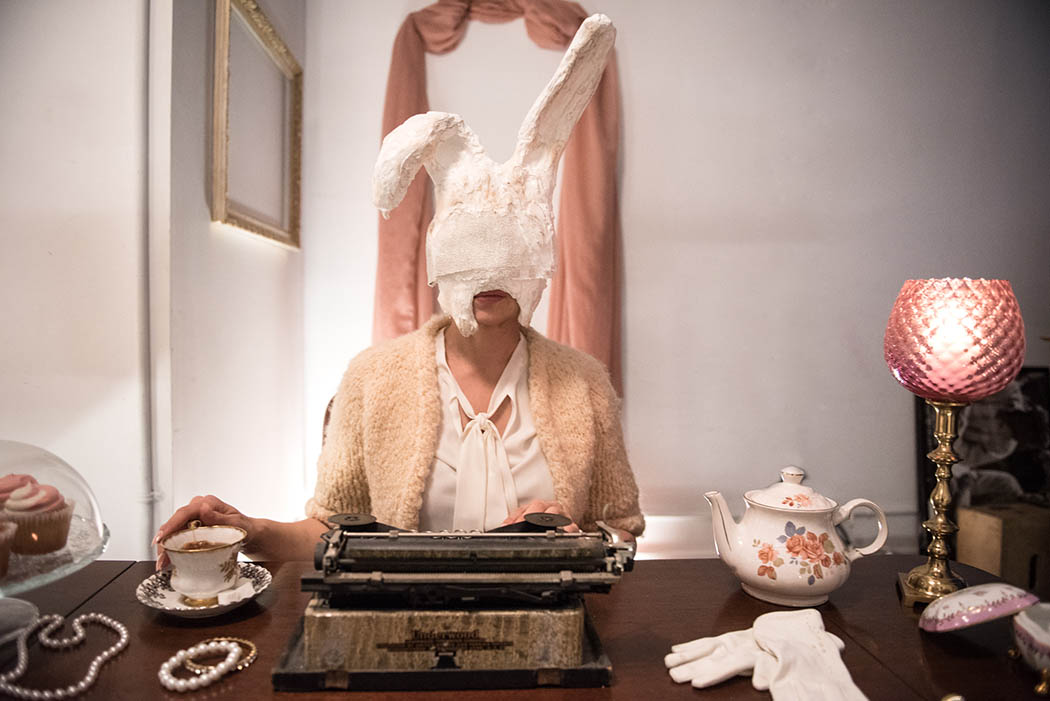 What film and television-related books and authors have been influential in your career?
Meeshelle Neal: Save The Cat!, Actions: The Actor's Thesaurus, and The Artist's Way.
Jax Smith: Save the Cat! Goes to the Movies by Blake Snyder, Film Directing Fundamentals by Nicholas T. Proferes, The TV Writer's Workbook by Ellen Sandler, and Story by Robert McKee.
What other projects are you working on right now?
Meeshelle Neal: Jax and I have SO MUCH GOING ON right now under M&J Productions. Personally, I just finished my first short as a director which is being sent off to film festivals and am in pre-production on another two shorts I'll be directing. I have a book that is set to be released in the spring and will be working for one of my mentors to 'learn directing on the job,' come the fall.
Jax Smith: M&J is focused on writing several feature scripts, along with pitching two TV pilots and executive producing another set of short films. We are also gearing up to publish our first e-book in the spring.
I am presently slated to direct two short films in 2018/2019 (dependent on financing), along with a few other experimental pieces and I am continuing to work on several personal writing endeavors.
Where can we find out more about you and your film online?
Meeshelle Neal: Jax and I both have our own personal websites. I'm at MeeshelleNeal.com and our shared website is JaxandMeesh.com – we try to keep everything Mental-related on our website and I can be found on Facebook.
Jax Smith: For more on me you can check out my website JaxSmith.com and/or follow my Instagram account, @TheJaxSmith.
________________________________
Thanks to Meeshelle Neal and Jax Smith for speaking with us!
You can check out Mental at the 2018 Vancouver International Women in Film Festival as part of the From Haunting to Horrific Shorts Programme which screens on March 9th at 5:30PM.
For more information the VIWIFF, please visit WomeninFilm.ca.