Events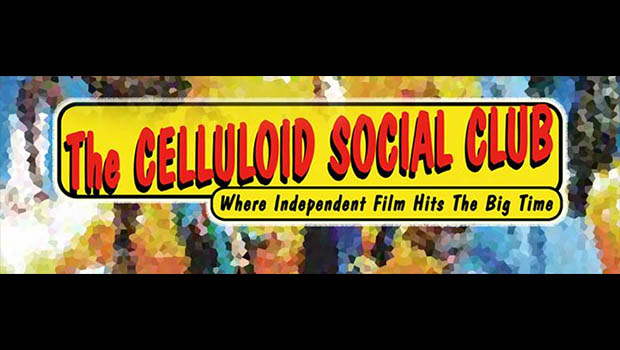 Published on July 19th, 2017 | by Biz Books
The Celluloid Social Club – July 2017
BizBooks.net is pleased to support another edition of The Celluloid Social Club on Wednesday, July 19th, 2017!
The Celluloid Social Club hosts monthly screenings featuring the best in independent provocative short films since 1997 followed by a Q&A with the filmmaker followed by networking & socializing. No Minors. Prizes galore.
This month, 2017 LEO Award Winning Short Films and Other Great Short Films including films from the Vancouver Chinese Film Festival.
Doors – 7:30pm Show – 8:00pm No Minors.
The ANZA Club, #3 West 8th Ave. at Ontario St., Vancouver, BC
Free Parking/close to Broadway/Main St bus routes/Skytrain
Admission/Membership: Pay what you can sliding scale $5-$10 cash at door.
Hosted by David C. Jones
Produced by Paul Armstrong
Digital Producer Alexandra Staseson
Associate Producer Stephanie Halber
Technical Direction by Anaisa Visser & Mathew Gilroy
Webmaster & Hot Shot Shorts Producer Robin Chan
Founded by Paul Armstrong, Jeanne Harco & Cathi Black
The Cameraman written and directed by Connor Gaston, produced by Arnold Lim, DOP Daniel Carruthers, music by Gilles Maillet, starring Octavian Kaul as Francis, Nolan Hupp as Ed, Mur Meadows as Bill and Celine Stubel as Shelly. 16 min., Drama. 2016 – Francis must reconcile his relationship with his abusive father who suffers from Huntington's Disease. Francis' younger brother, Ed–the cameraman–records their dysfunctional lives with his Super 8 camera.
-Grand Prix – Best Short Film at Paris Courts Devant Film Festival
-Leo Awards for Best Short Film, Best Sound, Best Production Design
-Best Short Film, Best Director, Best Actor, Best Screenplay at Vancouver Short Film Festival
I Love You So Much It's Killing Them directed by Joel Ashton McCarthy, written by Mike Doaga & Joel Ashton McCarthy, produced by Marena Dix, Mach Dudsdeemaytha, and Keli A. Moore. DOP Mirza, music by Kyle Schreiner, starring Alex Duncan, and Clayton Chitty, executive producers Paul Armstrong, and Ines Eisses, co-producer Kristyn Stilling. 14 min. Dark Comedy, Crazy8s 2016 – A pitch-black comedy about Vivian, a lonely serial killer whose three loves in life are math, accounting, and killing random people. This all changes when she meets the handsome Alex, a colleague at the insurance company where she works. Now Vivian has a new lease on life and a new reason to commit her gruesome acts.
Best Direction, Best Performance – Female – Leo Awards 2017
Best Short Film, Bruce Campbell's Horror Film Fest
Best International Short Film, Macabro Film Festival
Best Picture, Best Director, Best Actress – Wreak Havoc Horror Film Festival
Best Film, East Van Short Film Showcase 2017
Alien Shy Directed, written and produced by Louise Deschamps, DOPs Cole Graham and Clayton Richard Long. Starring Penelope Good ("Sophie"), Co starring Tracy Labrosse ("Kate" the alien mother), Rebecca Piplica (supporting role "Carlie"), Bracken Hanke (supporting role "Chantal"). 6:48 minutes Drama 2015 – Nine-year-old Sophie, an imaginative girl, struggles to come to terms with the fact that her mother (Kate) is secretly devoid of any warmth. In public, Kate is a charming and outgoing "superwoman" but at home, this mother barely acknowledges her own daughter. Sophie survives her ordeal by escaping to her fantasies, where she is a princess and hero.
Search for the Manchus by Evan Luchkow, 10:01 min., filmed in Northeast China as part of Looking China 2016 – Vancouver director Evan Luchkow seeks where the culture of the Manchu people of Northeast China is today, searching for it both in the big city as well as the country side and uncovers it in the unlikeliest places.
Wisdom Land directed by Xiang Li Zeng / Da Hao Fu, written by Lynn Peng, produced by Yan Long Zhang /Jie Qiong Wen, DOP HongXiang Zhao, music by Lama Gyurme, 3:27min Documentary 2016 – 2017 Vancouver Chinese Film Festival nominee (VCFF runs July 15-22 http://www.vcff.org/
Trailer for Cool Daddy directed by Roger Larry, produced by Paul Armstrong & Roger Larry, executive produced by Earl Hong Tai & Chris Phillips, featuring Kenny Colman and Chase Colman. Cool Daddy tells the musical story of a man desperately trying to be a good father after a lifetime spent trying to be a great star. In production with the CBC Documentary Channel.
For more details on The Celluloid Social Club, please visit CelluloidSocialClub.com.